HiLASE Centre at PHOTONICS+ Virtual Exhibition and Conference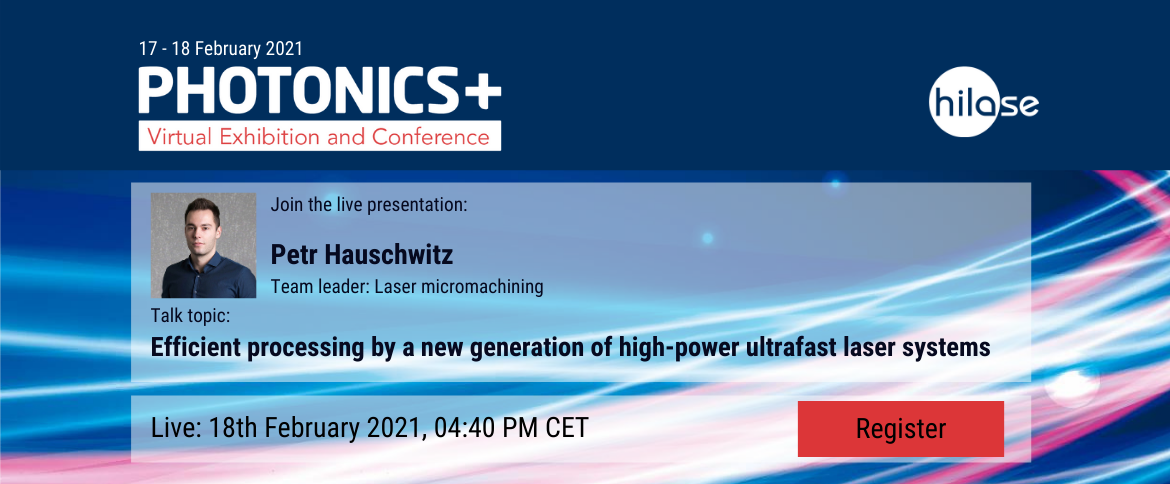 Number one virtual exhibition for photonics industry is coming soon! Do not miss the opportunity to:
attend the LIVE TALK of Petr Hauschwitz, HiLASE Centre expert for laser surface functionalization and micromachining,
meet our colleagues Jan Vanda, Jan Kaufman, Petr Hauschwitz, Danijela Rostohar and Technology Transfer team via HiLASE ONLINE BOOTH,
join 24 Thematic Networking Rooms,
meet over 280 exhibitors from more than 20 countries,
take part in an innovative live, digital event that brings stakeholders in the photonics industry together with relevant user areas.
More details about PHOTONICS+ Virtual Exhibition and Conference.
The event is organised by EPIC (European Photonics Industry Consortium) and FLEET events.