QMS Quality management system
The emphasis on quality has been an integral part of the HiLASE Centre's corporate culture for many years. It is closely linked to one of the Center's strategic goals, i.e. to become one of the respected leaders in high-power laser applications. The Centre's ambition is to be the first-choice R&D Partner for companies and research organisations looking for innovative laser technologies and solutions.
It follows from the above that the HiLASE Centre strives to fully satisfy the needs and expectations of its partners, customers, employees, suppliers and other stakeholders through active compliance with the principles of the quality management system and, at the same time, through effective management of the quality policy, continuously improving the quality of its products and services.
Thanks to, among other factors, the certified quality management system (QMS) of the LIDT laboratory, the HiLASE Centre is an internationally recognised scientific facility. It ranks among the leading players in the world of top-notch laser technology. You can find out more about the Laser Induced Damage Threshold Testing (LIDT) technology HERE.
The main process of the quality management system of our LIDT laboratory is based on the customer's requirements. The feedback from the customer is the stimulus for further improvement. Our QMS includes related management processes such as leadership, communication, resource planning, HR, etc. In addition, the QMS also includes related support processes including purchasing and external services, maintaining the laboratory environment, metrology, infrastructure, external communication, documented information, internal audits, corrective actions and improvements, etc. – Jana Svojšová, Quality Manager
HILASE CENTRE QUALITY MANAGEMENT  SYSTEM | THE LIDT LABORATORY
The management of HiLASE Centre commits to perform the Quality Management System of LIDT Laboratory at a high level expected by the client.
HiLASE Centre aims at maintaining relationships with current clients and building contacts with new clients of LIDT Laboratory – we implement the contract research projects at a high level of quality so that we can meet the requirements of our clients in the best possible way.
That is why HiLASE Centre has adopted principles of effective and simple Quality Management System, including process of permanent improvement.
The management of HiLASE Centre commits to satisfy applicable requirements which have been specified within the Quality Management System.
The Quality Policy provides a framework for setting the Quality Objectives.
HiLASE Centre applies the principles of the Quality Policy mentioned bellow, for successful creation, implementation and improvement of the Quality Management System:
Our mission is based upon three essential values: uniqueness, usefulness and credibility.
As far as realization of contract research projects is concerned, we focus especially on high quality of services, i.e. precise, reliable and perfect outputs, which is in line with requirements of our clients, legal regulations and requirements of other parties concerned.
We maintain open and transparent communication and long-term cooperation with our clients, suppliers and other parties concerned.
The most valuable resources of HiLASE Centre are human resources – educated and experienced employees. Management of HiLASE Centre supports improving of qualification through plans of education and training.
We expect that members of our team will spread the limits of technological possibilities, will interconnect the fields of research and industry and will be reliable partners for other parties.
We continuously improve the Quality Management System so that we reach stable outputs during implementation of contract research projects, gain confidence and respect of our clients and HiLASE Centre's reputation based on our three essential values: uniqueness, usefulness and credibility.
We regularly verify our quality management system by way of internal audits and evaluate its efficiency.
Our Quality Policy is binding for all employees and is regularly verified so that it corresponds to needs and actual situation of HiLASE Centre and is continuously improved.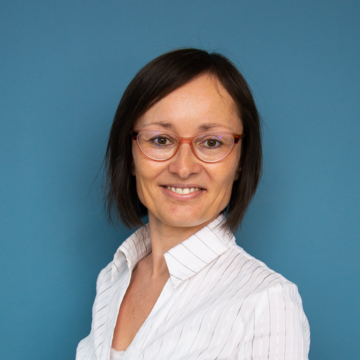 Quality policy is our commitment to our customers. With a certified QMS, we guarantee our customers and partners that they can rely on the high quality of our services, which will meet their requirements. Our ambition for the future is to gradually extend ISO 9001 to other applications and laboratories.
Jana Svojšová