Meet us at "VedaFest" Science Festival for Public
On Wednesday, 22 June, you can meet us at the "VedaFest" at Vitezne namesti in Prague – Dejvice. From 8:30 to 18:30 you will find us at the joint stand of the Institute of Physics of the CAS. We will show you what mirrors in telescopes are used for and how they work, how the universe is explored and what "thin layers" are for. We will also discuss radiation and laser safety, and you can have your laser pointer measured or try to set up a laser beam yourself.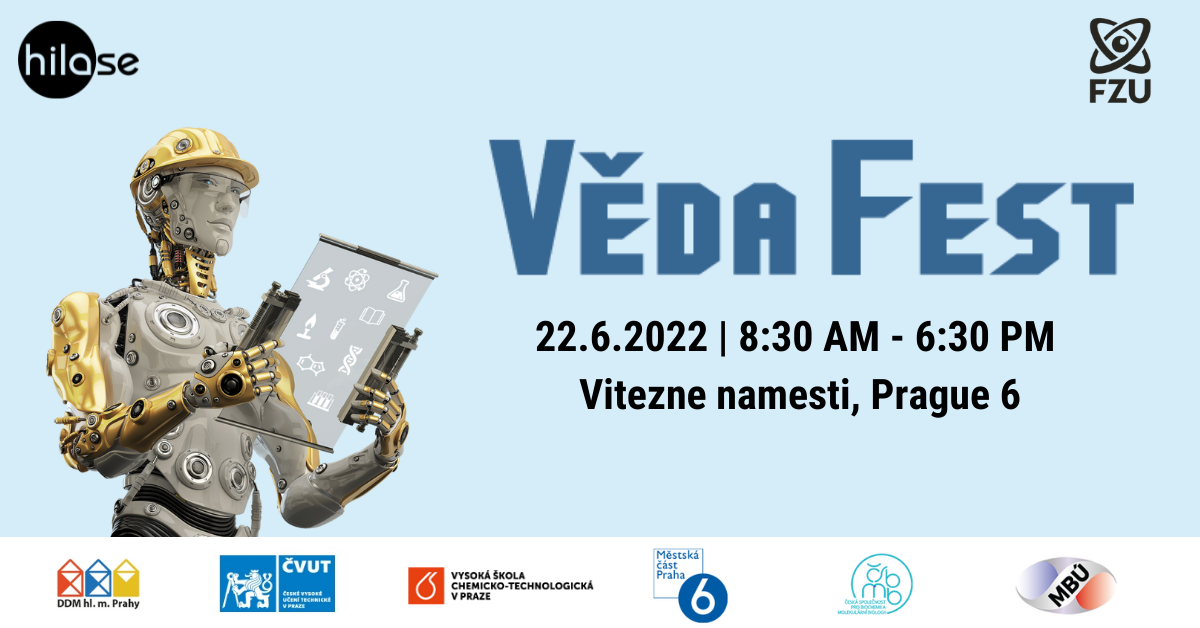 The popular "VedaFest" is the largest outdoor popular science event in the Czech Republic and this year celebrates its tenth birthday. The event is organized by the House of Children and Youth of the Capital City of Prague, the Czech Technical University and the University of Chemical Technology with the support of the Prague 6 Municipality and the Czech Society for Biochemistry and Molecular Biology. It is open to all interested persons without age limit, all for FREE and without prior registration.