Stories of Central Bohemian spin-off companies HiLASE Centre spin-off Hi-BEAMS
We cordially invite you to the event "Stories of Central Bohemian spin-off companies", organized by the Central Bohemian Innovation Centre (SIC) on Wednesday, June 2, from 9:00 to 12:00 in the CIIRC building, Jugoslavskych partyzanu 1580/3, Prague 6 Dejvice (Penthouse room).
Come and listen to the lecture of our colleague Jan Brajer. He will share with you his experience in establishing Hi-BEAMS, the first spin-off of the HiLASE Centre. In the subsequent lively discussion, led by experienced Matej Kliman, you will have the chance to ask Jan all you need to know about starting our first spin-off.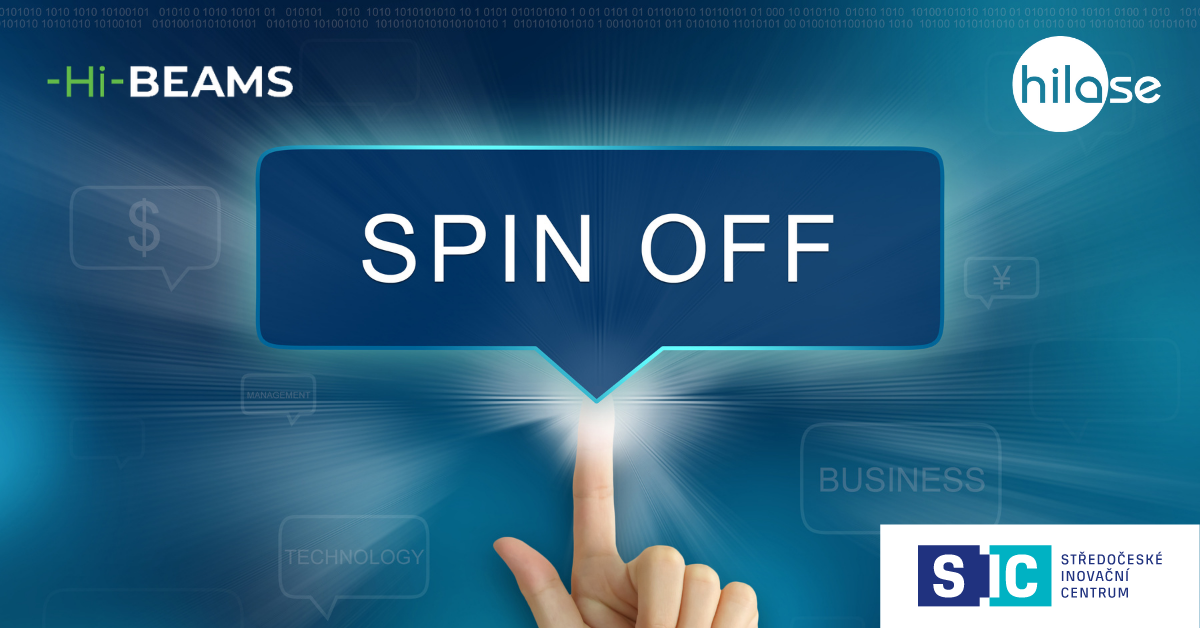 You will learn, among other things:
what obstacles we encountered in setting up our first spin-off and how to overcome them;
how the whole commissioning and approval process went;
how to get everything done in record time;
and what is most important of all when setting up a spin-off 😉
Click here for the invitation and registration form. The event is free of charge, the communication language is Czech.