Science Challenge New competition for high school students
We are looking for high school teams that have the courage to innovate laser research!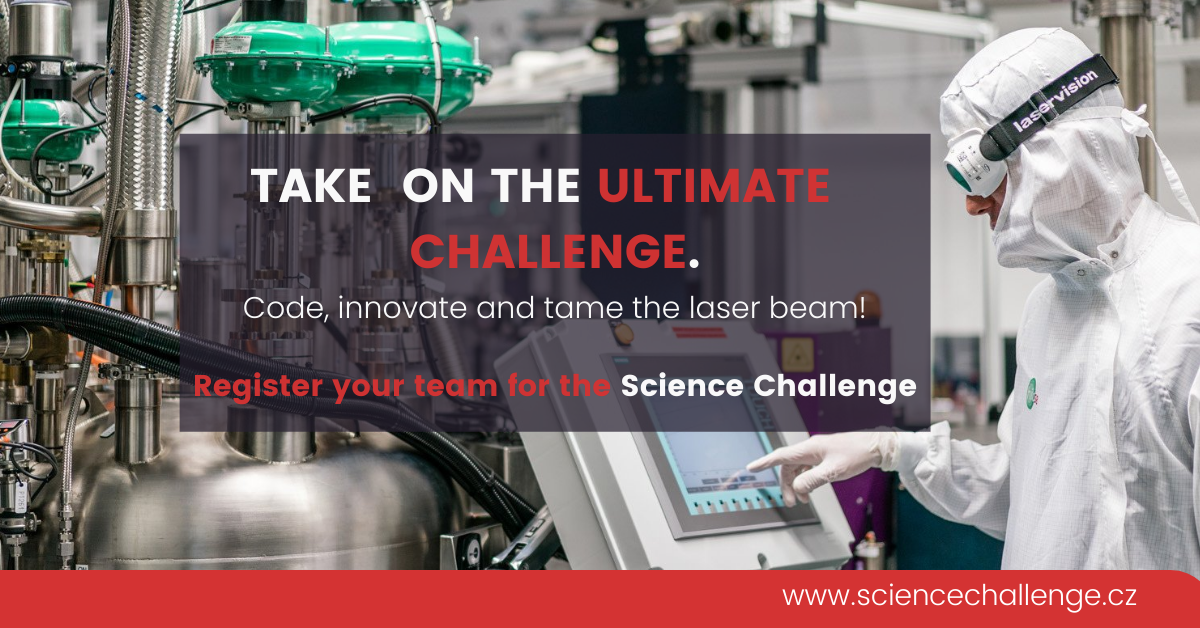 From November 8th, 2021, teams of three have the opportunity to participate in the upcoming online round of the
Science Challenge
. During this part of the challenge, students will create the most effective program to automate laser systems that could find applications industry. Students will tackle a lot of new information in the areas of programming, optics, physics and most importantly teamwork in a group of enthusiasts. At the beginning of next year, the very best ones will participate in a 24-hour final right at the laser centres. That's where we will add hardware to the programming, so screwdriver, lenses and lasers!
Please note: the previous December final date has been postponed due to the epidemic situation.
Team Profile: Team: 1 teacher as mentor + 3 high school students aged 15-19.
Science Challenge Timeline:
25. 10. 2021                      Registration – new opportunity to register until 23 December
08. 11. 2021                      Online round
29. 11. 2021                      Deadline for project submission
14. 01. 2022                     New deadline for project submission
10. – 11. 12. 2021            Final round at the laser centres in Dolni Brezany
February/March 2022      Final round at the laser centres in Dolni Brezany                                                                    (The exact date will be determined according to the current                                                    epidemic situation)
Take on the ultimate Science Challenge!
Register your team on the Science challenge website.
The Science Challenge was supported by the research programme Light at the Service of Society, which is part of the AV 21 Strategy.