TECHNICAL TALKS WITH LSP EXPERTS ONLINE CHAT | LSP & NUCLEAR POWER GENERATION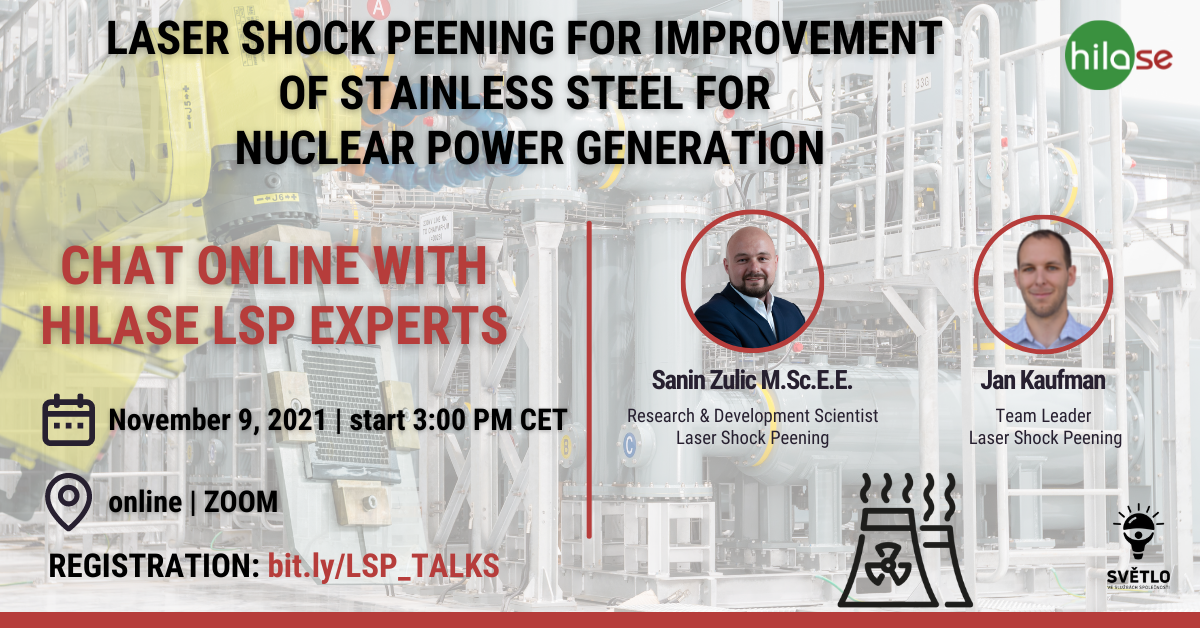 TOPICS:
Laser Shock Peening (LSP)
Fatigue life improvement of metals used in NPPs
Prevention and Mitigation of Stress Corrosion Cracking in NPPs
Q & A session
REGISTRATION

TIP FOR YOU
Are you interested in information about the improvement of metals and alloys that are used in the nuclear power plant industry?
Do you have already questions related to the enclosed technical collateral?
Do you have questions about LSP technology and its applications?
Ask now! Place your questions to communication@hilase.cz  or in a registration form and they will be during the event answered!
DOWNLOAD TECHNICAL COLLATERAL