THE WEEK OF THE CZECH ACADEMY OF SCIENCES 2022 For schools and public
The HiLASE Centre (Institute of Physics) will once again take part in this year's Week of the Czech Academy of Sciences, which is a successful follow-up to the popular Science and Technology Week. What can you look forward to?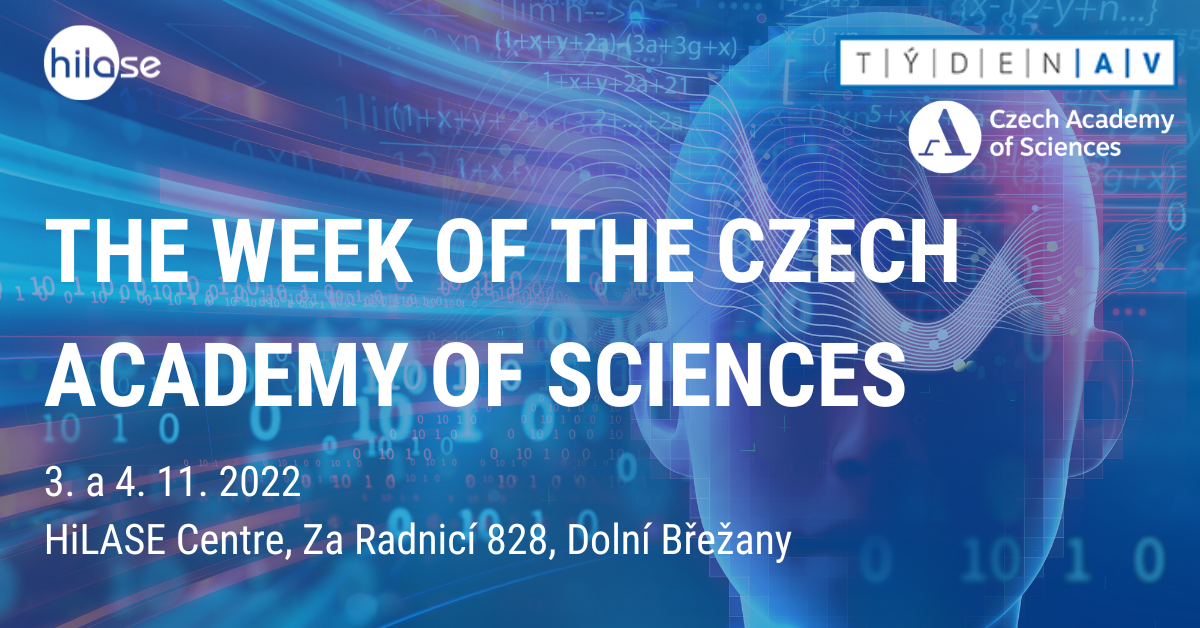 LASER DAY FOR SECONDARY SCHOOLS – 3.11.2022, 10:00 – 12:00
presentation on lasers and their applications, other activities
for reservation for schools please contact us at katerina.brejchova@hilase.cz
LASER EVENING FOR PUBLIC – 4.11.2022, 17:00 – 19:00
presentation "Špatná fyzika ve filmu" – in CZ only | 18:00 | Jan Kaufman | seminar room PERLA | Reservation required – please clich here. |
guided tours – in CZ only | 17:00 | 17:30 | 18:00 | 18:30 |During the tour you will have a look into the laser shock peening experimental halls and learn more about our laser centre. Tour length is approximately 20 minutes, recommended for ages 12 and up. Reservations required. Please click on the appropriate time to make a reservation.
Additional programme | 17:00 – 19:00 | without reservation | Schlieren system or how to see the invisible | virtual reality | clean room dressing competition | light lab
PLEASE NOTE:
Please note that this event is open to the public. Photographs and videos are taken of the event for reporting purposes and to promote the event on our website and social media. If you do not wish to be in these recordings, please contact our colleagues at the venue directly, or do so by emailing the contact persons listed below, according to the venue.
HOW TO GET HERE:
By bus l.333 from Kačerov (metro C) or l.341 from Nádraží Modřany to Dolní Břežany, obecní úřad.
By car –  Za Radnicí 828, Dolní Břežany – parking in front of the HiLASE Centre (parking fee).