Little scientists from the Atomík kindergarten at the HiLASE Centre
On Friday the 25th of November 2022, the HiLASE Centre welcomed the youngest generation of scientists, children from the Atomík kindergarten. Lucie Košinová welcomed them in the Centre lobby and introduced the basics of optics and lasers to the children.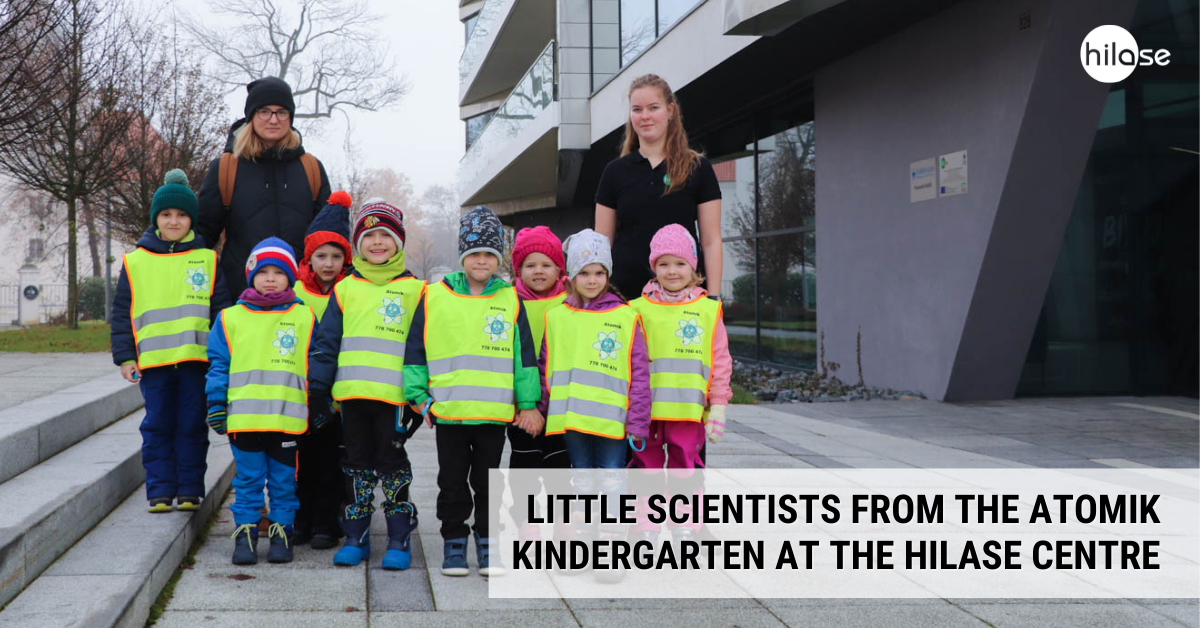 The group had an opportunity to take a peek inside the clean laboratories and try several optics experiments. Among other things, they saw our infinity cube constructed with semi-transparent mirrors, used UV lights to draw on luminescent paper, and found out how hydrogel balls can be hidden in a tank of water.
Last but not least, the kids also enjoyed a small contest in the form of a quiz, which tested what they remembered from the excursion.