HiLASE Centre Opened to Students
Just a few days after the successful final round of the Science Challenge, a competition for teams of talented high school students, we welcomed more students to the HiLASE Centre, this time from the Děčín Grammar School. During the lecture and excursions, the students learned how the laser works and what it is used for, and they also had a look into the experimental halls.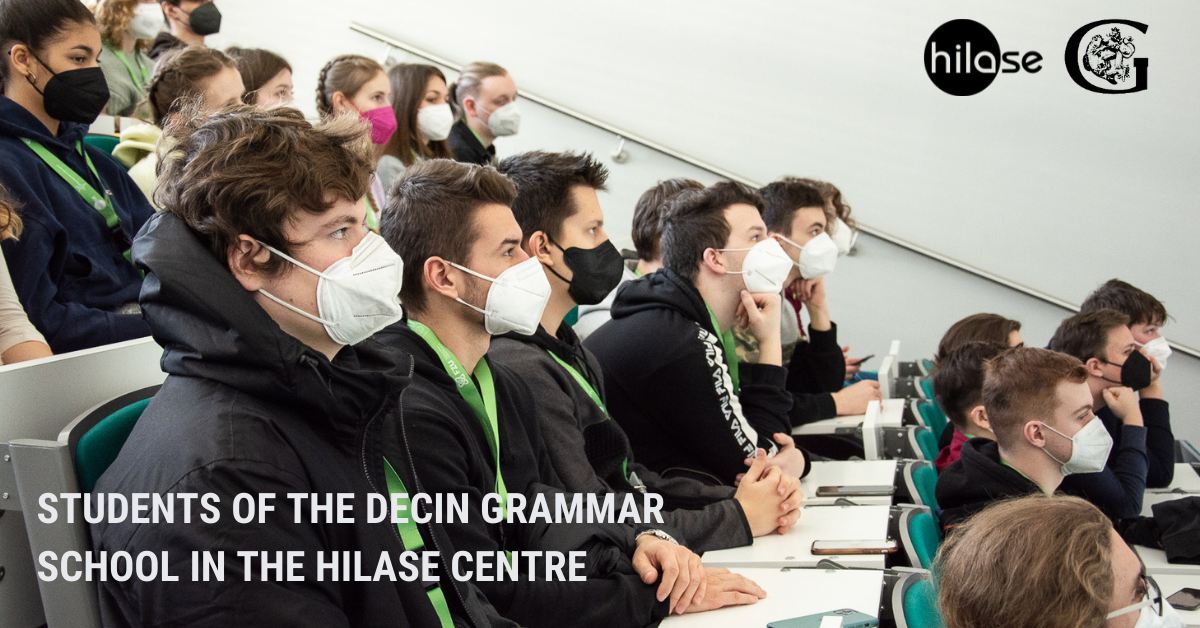 The HiLASE Centre has long cooperated with secondary schools and universities and offers educational and popularization events for the general public. In the near future, we are preparing a Laser Day for university students and an open day for the general public as part of the International Day of Light (14 May). More information will be gradually published on our website and on our Facebook profile.