Dutch Ambassador visited the HiLASE Centre
On Wednesday 8 March, the HiLASE Centre was visited by the Dutch Ambassador Daan F. Huisinga. As part of his visit to the Central Bohemian Region and the STAR region, he had the opportunity to see both laser centres in Dolni Brezany. We were pleased to show him our laser technologies and present their possibilities for use in industry, not only within the framework of the start-up project of the Digital Innovation Hub Brain 4 Industry.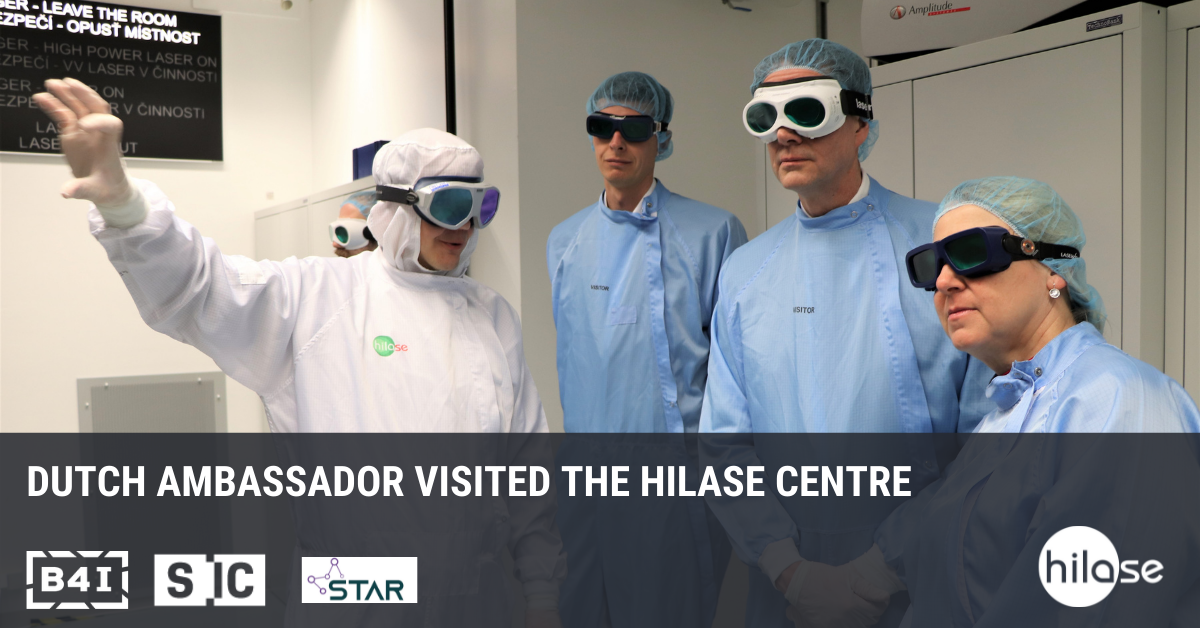 The subject of the meeting was the presentation of Central Bohemian region and its innovation ecosystem. "It was a pleasure to present our achievements in promoting entrepreneurship and innovation in the Central Bohemian Region to the Ambassador. The Netherlands has great experience in this area and I am glad that we can share it with each other," says Pavel Jovanovič, the director of SIC.