First meeting of MERIT project partners
On Tuesday the 28th of February 2023, the first meeting of the partners of the MERIT (Mobility Programme for Excellence in Research, Innovation and Technology) programme took place. At the ELI Beamlines Facility, it gathered representatives of 51 Czech and international partners, including the HiLASE Centre, which is one of the fifteen research institutions partaking in the programme.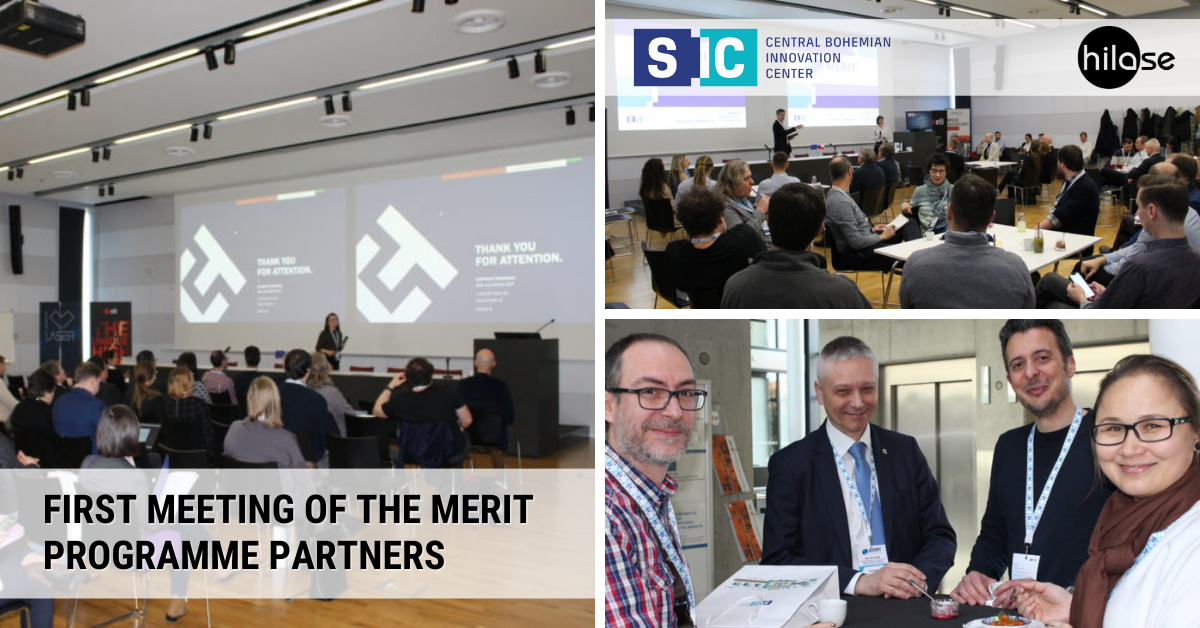 The full-day-meeting included several presentations focused on how to attract knowledgeable experts to the region, mainly from the areas of laser technology, biotechnology, biomedicine, space technologies, sustainable energy and materials, and digitalisation.
MERIT is a programme of the Central Bohemian Innovation Centre launched at the start of 2023, which has the goal of bringing experience to Central Bohemia from abroad and offer equal opportunities. This is to be achieved via internships for 30 talented post-docs from across the world at institutions and businesses in the region.
The meeting was also documented by PrahaTV in their report.
Photo credit: Central Bohemian Innovation Centre