From Brno to the moon. The LUGO mission led by TLR Space received further finances from the European Space Agency
The news portal euro.cz informed about the Lunar Geology Orbiter (LUGO) mission led by TLR Space and financed by the European Space Agency. The goal of the mission is to send out a probe to analyse the composition of lunar volcanic structures.
The HiLASE Centre is contributing to the mission by collaborating with TLR Space on the construction of a unique LiDAR, which the probe is equipped with. This system will also be incorporated into the TROLL nanosatellite, launching next year.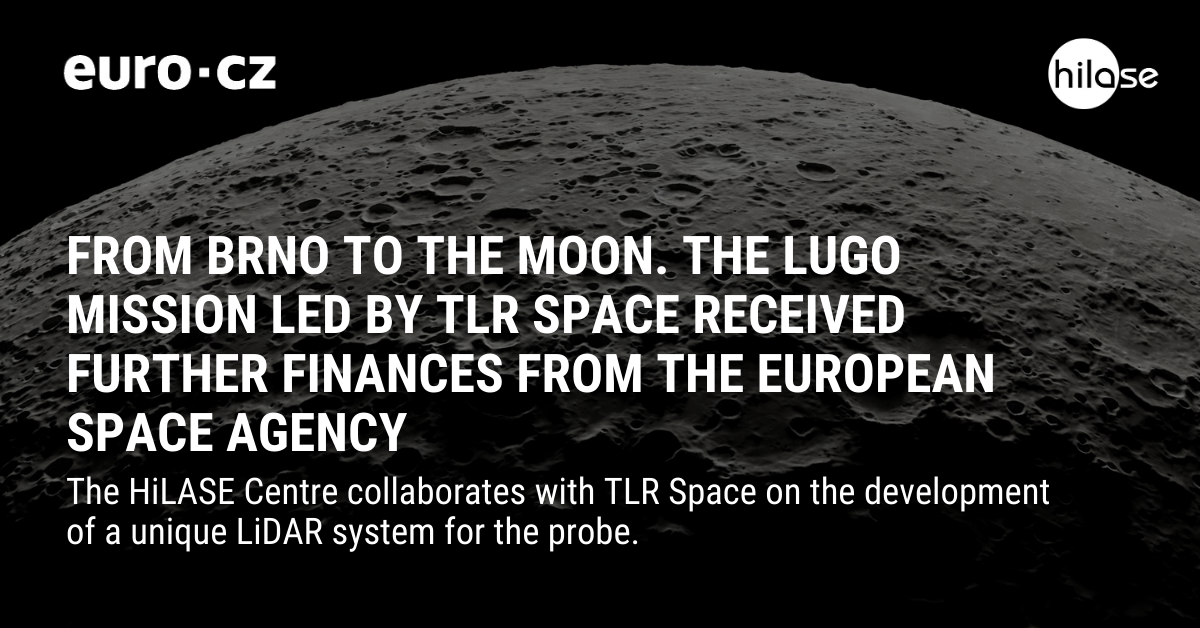 "One of the strategic priorities of the HiLASE Centre for the coming decade is to develop lasers for space applications. TLR Space is our key partner in this aspect. Together, we can fulfil these ambitions and develop products such as LiDAR for the observation of cosmic objects or lunar topography.", says head of the HiLASE Centre, Tomas Mocek, about the collaboration with TLR Space.
Read the full article (in Czech).
The mission was also written about by Frekvence 1 radio.