HiLASE Centre at the 1st European Teaming Conference
Representatives of the HiLASE Centre attended the 1st European Teaming Conference held on 20. – 21. October in Limassol, Cyprus. HR Partner, Olga Lakomá and the Marketing & PR Leader Marie Thunová, introduced the HiLASE Centre and talked about its activities, research programmes, key challenges, sustainability, and future strategic areas.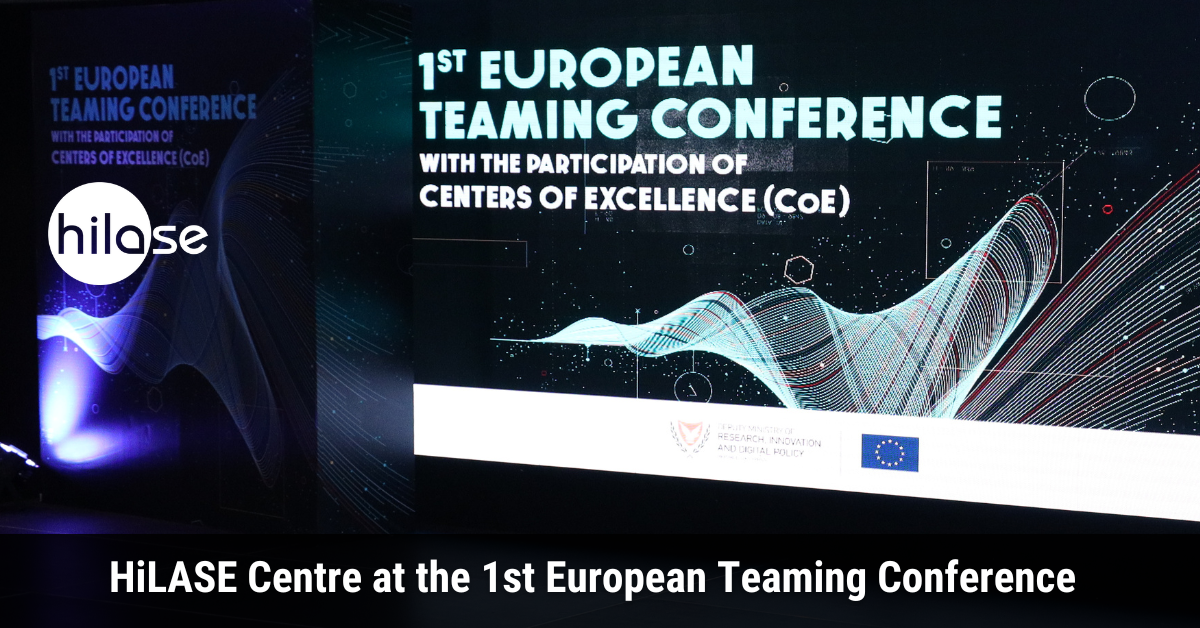 The programme of the conference included interesting, thought-provoking sessions and was focused on the following topics.
Impact of CoEs on the recovery and resilience efforts
Lessons learnt and the future of Teaming Projects
The importance of the European Teaming Club
Business Model of CoEs and best practices
Collaboration Opportunities
The event gathered representatives from all 24 European Projects funded under the Horizon 2020 "Teaming for Excellence" Programme, representatives from the European Commission and the Research Executive Agency, and stakeholders from the Cyprus R&I ecosystem.
The main aim of the conference was to be a platform for the exchange of knowledge and experience, settling of synergy, and efficient cooperation among the Centers of Excellence with an impact on the European economy and society.
The 1st Teaming conference was organized with the support of Kyriacos Kokkinos, the Deputy Ministry of Research, Innovation and Digital Policy – Cyprus, as part of its commitment to invest in Research and Innovation (R&I).