Hilase Centre at the Conference Lasers+Optics in Industry 12.5.2022, Barceló Brno Palace
The HiLASE Centre is going to participate in the 3rd annual conference Lasers + Optics in Industry, which is going take place on 12 May 2022 at the Barceló Brno Palace Hotel. Among other things, you can look forward to a lecture by our colleague Petr Hauschwitz on New trends in laser surface microstructuring (12 May at 2:45 p.m.).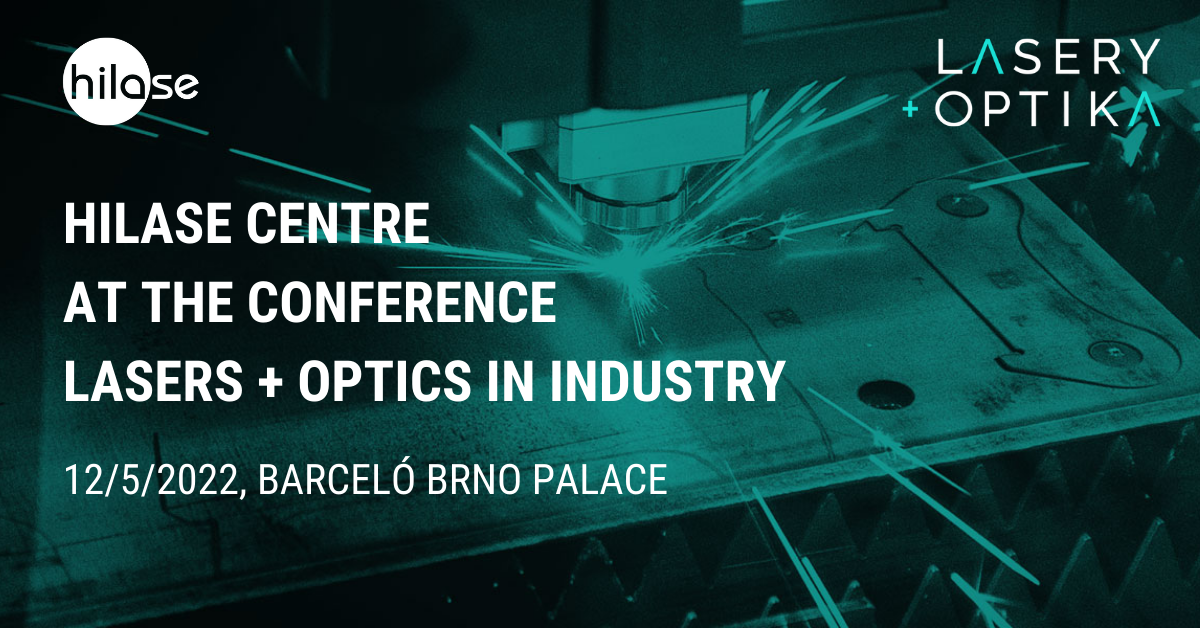 The conference provides a great opportunity for networking among technical managers and leading suppliers. It is intended for production department managers, senior technologists, technical managers, engineers and others.
The lectures focus especially on newly implemented applications and practical case studies. The lecturers are representatives of leading companies in the field of laser and camera applications in the Czech and Slovak Republics. They deal with currently discussed topics such as IoT and remote access, machine vision, deep learning (neural networks), bin picking, laser micromachining, additive manufacturing, laser powder welding and other laser applications for plastics and metal processing.