HiLASE Centre Welcomed Participants of the HPLS&A 2022 Conference
On Wednesday, 15 June, the HiLASE Centre was visited by participants of the HPLS&A 2022 conference, which took place from 13 to 16 June at the Prague Congress Centre.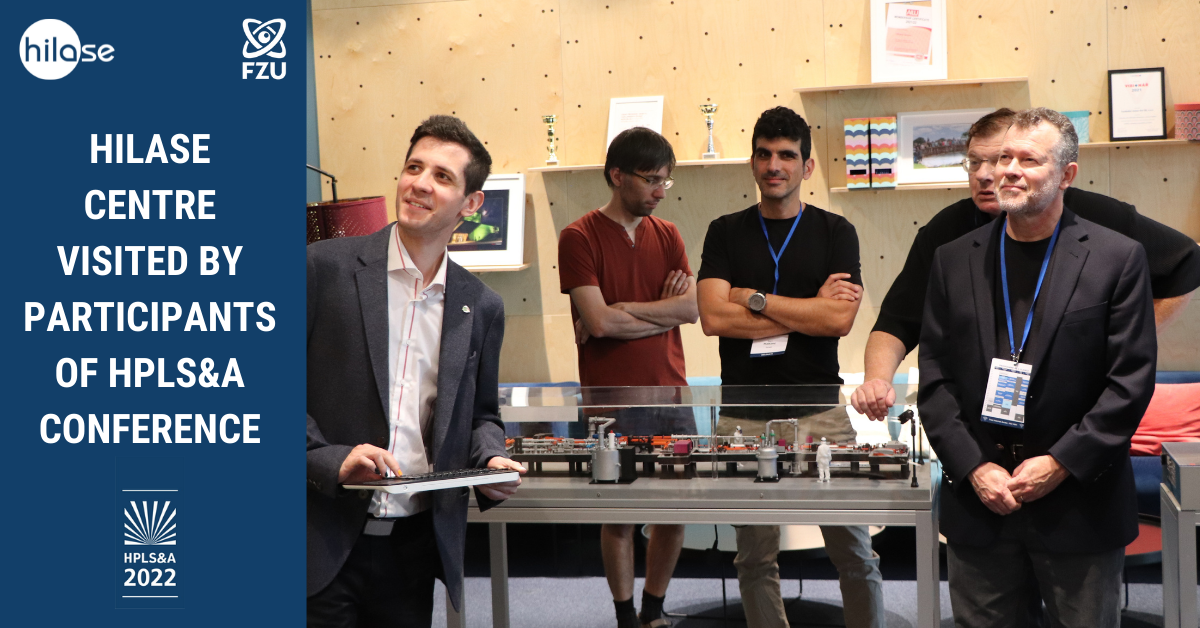 HPLS&A 2022 aimed to bring together presentations on fundamental as well as engineering aspects of innovative laser technologies along with their novel scientific and hi-tech industrial applications. It provided an excellent opportunity for researchers, engineers and end-users of high power lasers to exchange ideas, review the state-of-the-art and foresee emerging trends in the field. This year, the focus was on advanced gas lasers including DPAL, laser-plasma interactions, ultra-high intensity lasers, high-power solid-state lasers, laser beam control and much more.
The HiLASE Centre, together with the Institute of Physics of the CAS, is the co-organiser of the event and main scientific programme guarantee. For more details please follow HPLS&A 2022 or our websites.