In-house printed holders for our LIDT station
The Engineering and Technical Support (ETS) team provides technical support to the entire HiLASE scientific team. At the request of scientists, the ETS team designs, manufactures, or orders the production of needed components and parts for the experiments or laser systems. ETS together with scientists also performs functional tests of these components.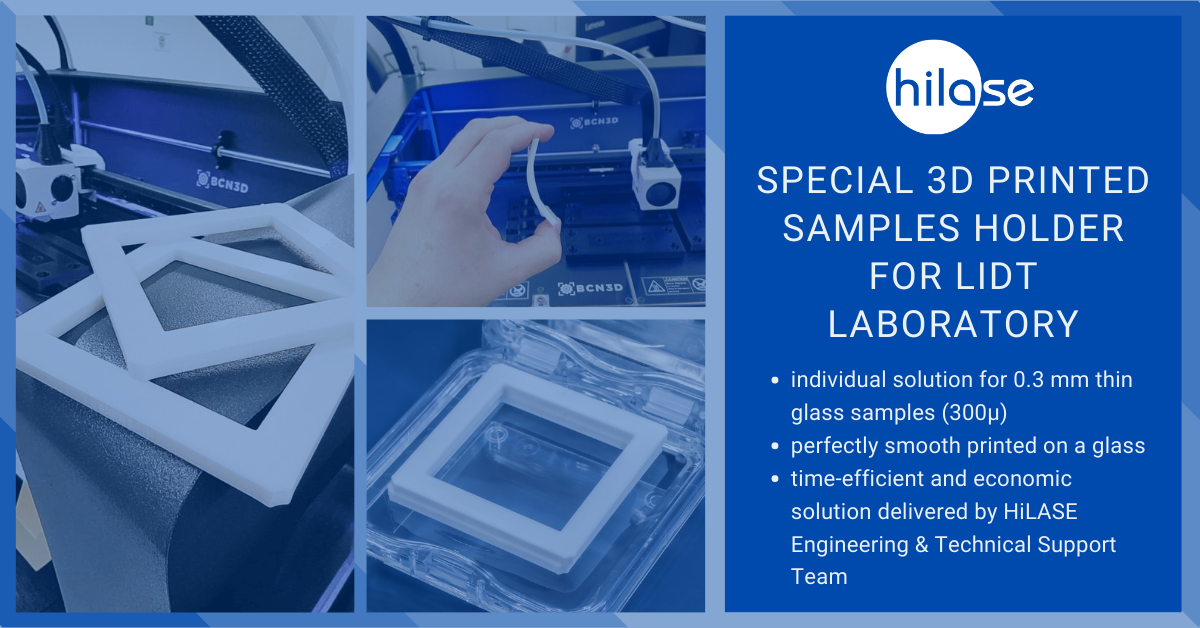 Our technician Milan Melichar designed and then created on a 3D printer a special flexible holder in the form of a frame with a smooth surface, which will be used to fix a thin 0.3 mm (300µ) glass or brittle samples for the LIDT laboratory. It was ready in an hour after the head of LIDT laboratory, Jan Vanda, confirmed the design.
Because of using 3D printing in combination with effective cooperation between the ETS team and researchers, the research development process has rapidly accelerated.
Have a look at the photogallery to see the whole process:
Individual sample holder solution
0.3mm(300µ) thin glass samples
Perfectly smooth surface of the work printed on the glass substrate
Within an hour, the holder is made
Photo of the part in use
Photo of the bent part