Internships at the HiLASE Centre: Once a HiLASIAN, always a HiLASIAN
International interns for the HiLASE Centre's marketing and system management teams? Why not!
Our team is international, so it's not unusual that we decided to explore the possibility of international internships. As a leader in laser technology, the HiLASE Centre allowed two North Carolina State University students to be part of the HiLASIAN family, gain new experiences and some insight into the workings of a laser R&D centre.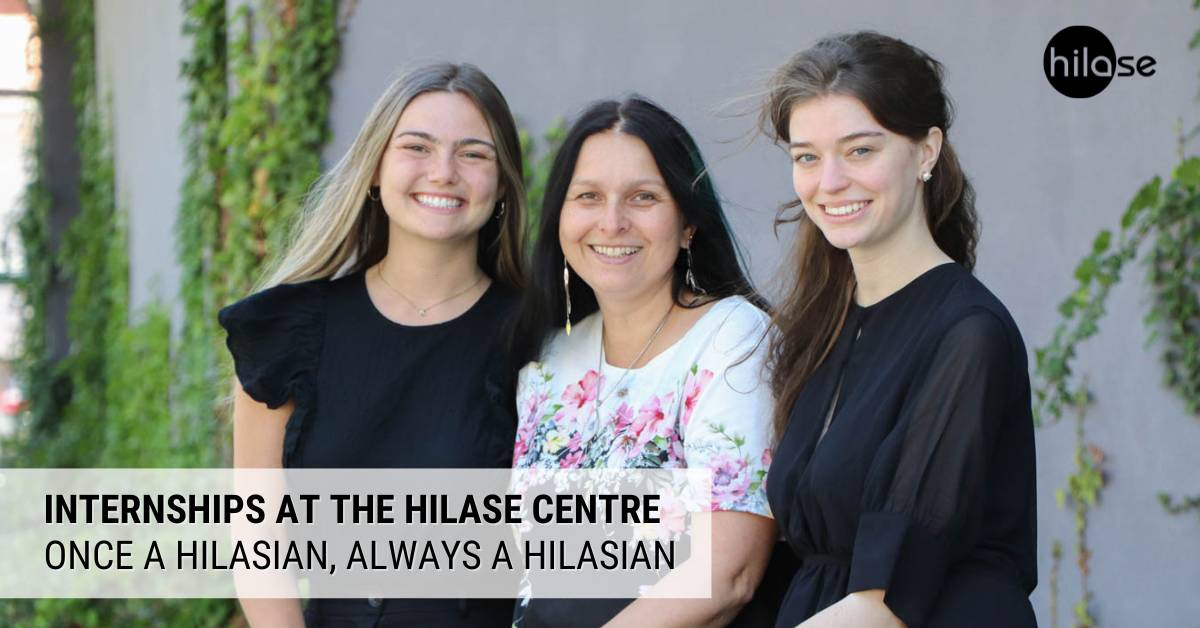 We talked to the Head of PR & Marketing, Majka Thunová, about how the internships went.
You just had an intern, Kirsten from North Carolina State University, on your team for a month. Can you tell us how it all started?
Through the Central Bohemian Innovation Center, we received an offer of student interns from NC State Prague (part of North Carolina State University), and two students made it to our final selection. One of them was Kirsten – a student of business marketing. The second, Meredith – an IT student chosen by my colleague Jakub Horacek, Senior Control Systems Engineer.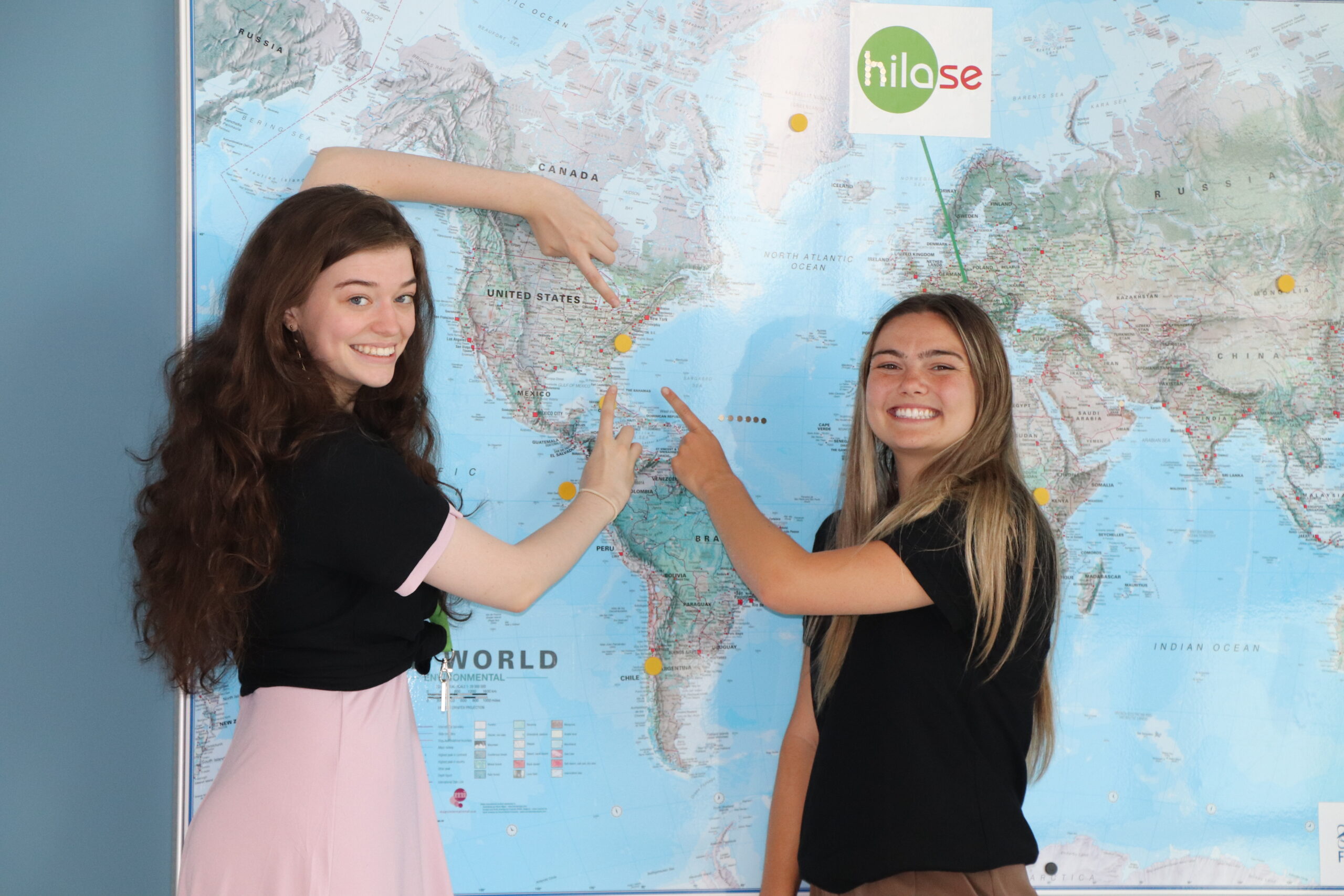 So you made your decision based on a CV?
Basically yes, the CV and the cover letter were the primary, and therefore essential, source of information. Then there was a video interview which took about an hour. The aim was to get to know each other better and to see if the internship made sense for both of us. At that time, Kirsten had a fairly detailed internship offer, which clearly defined the responsibilities, expectations, and what she would learn and gain from her internship with us. We went through everything together, she also learned more about HiLASE, my team, which she later became part of, and the activities that awaited her. I, on the other hand, was looking for information that you won't find in a CV. I wanted to know what she is really like, what she enjoys outside her studies, etc.
How did you feel in the role of a supervisor?
I have to admit that it was the very first time I supervised a foreigner. I enjoyed it. It was interesting to see how Kirsten became more confident in our environment day by day and actually a real part of the team. At the same time, I have to say that a month is a really short time. Both from my side, to train the intern, and for the intern to learn and master new things. In our case, time was our arch enemy. On the other hand, I welcomed the fact that Kirsten is a flexible person who responds well to change and ad hoc things. That's how a marketer should be, in my opinion.
What can a Marketing Intern at HiLASE help with and learn about?
At HiLASE, an intern generally provides support for ongoing and new online/offline marketing campaigns and works not only with their supervisor but also with other members of Marketing and the entire HiLASE team.
Kirsten has helped us a lot in organizing and arranging events (field trips, visits, conferences, Science Fair, HPLS&A), pre-finalizing the CI manual, uploading videos and taking photos of our internal and external events.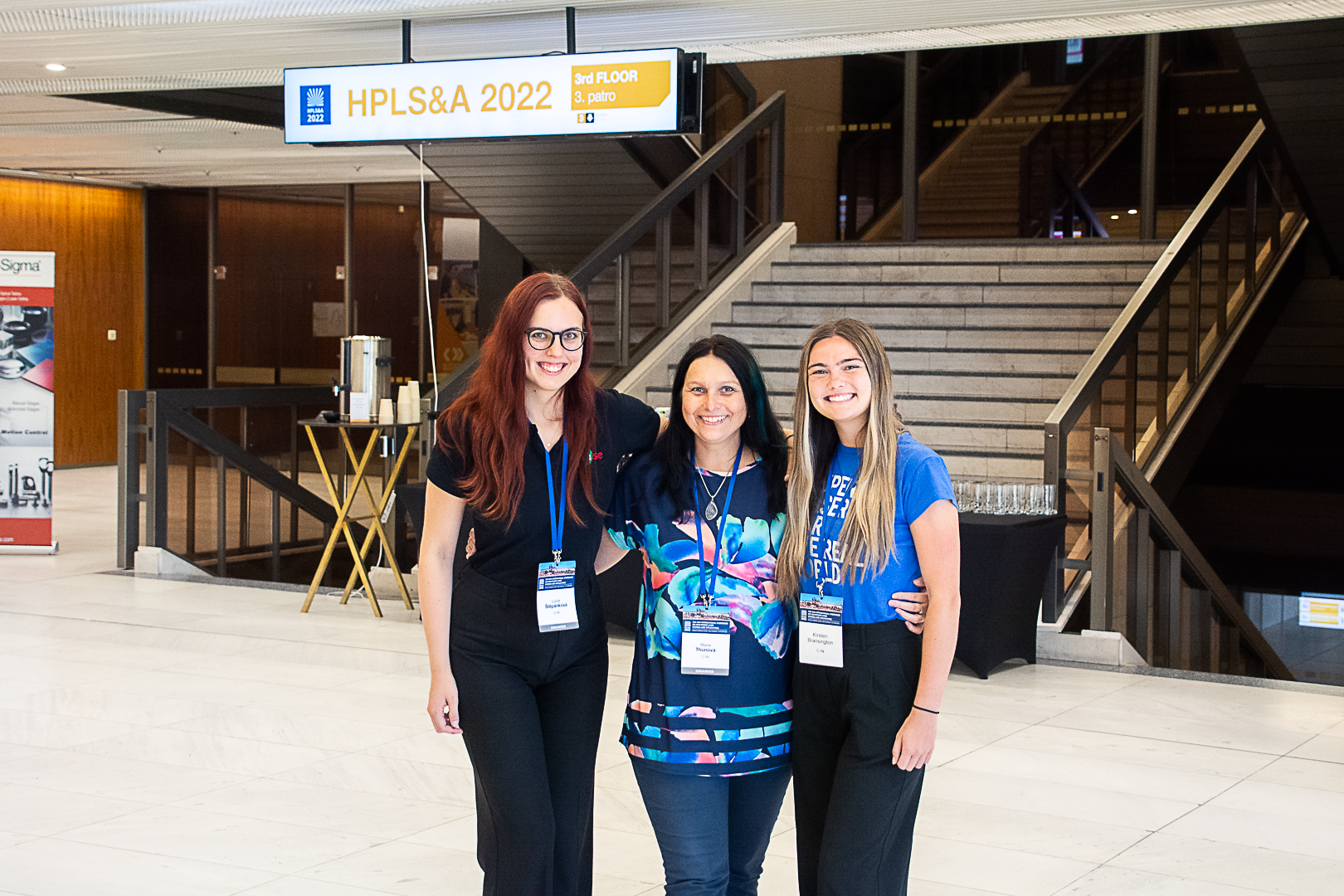 Being a Marketing Intern with us means gaining more information and insight into the B2B and B2C communications of a scientific research centre with a focus on laser technology. It is a unique field and a specific form of marketing communication targeting, for the layman, unusual target groups. It gives the trainees a different perspective on the established and notorious marketing activities, channels and forms of marketing communication. The international Hi-Tech environment of the R&D laser centre enhances the feeling of exclusivity of the internship at HiLASE.
Would you be open to more internships in your team in the future?
Definitely, if the opportunity arises. I think that an intern can bring something to the team (and to the organization) that a permanent employee does not have – insight and new ideas. An intern looks at HiLASE from the outside, unbiased, and can bring a new approach, ideas and alternatives to the established practices, thus adding a new perspective to the permanent team.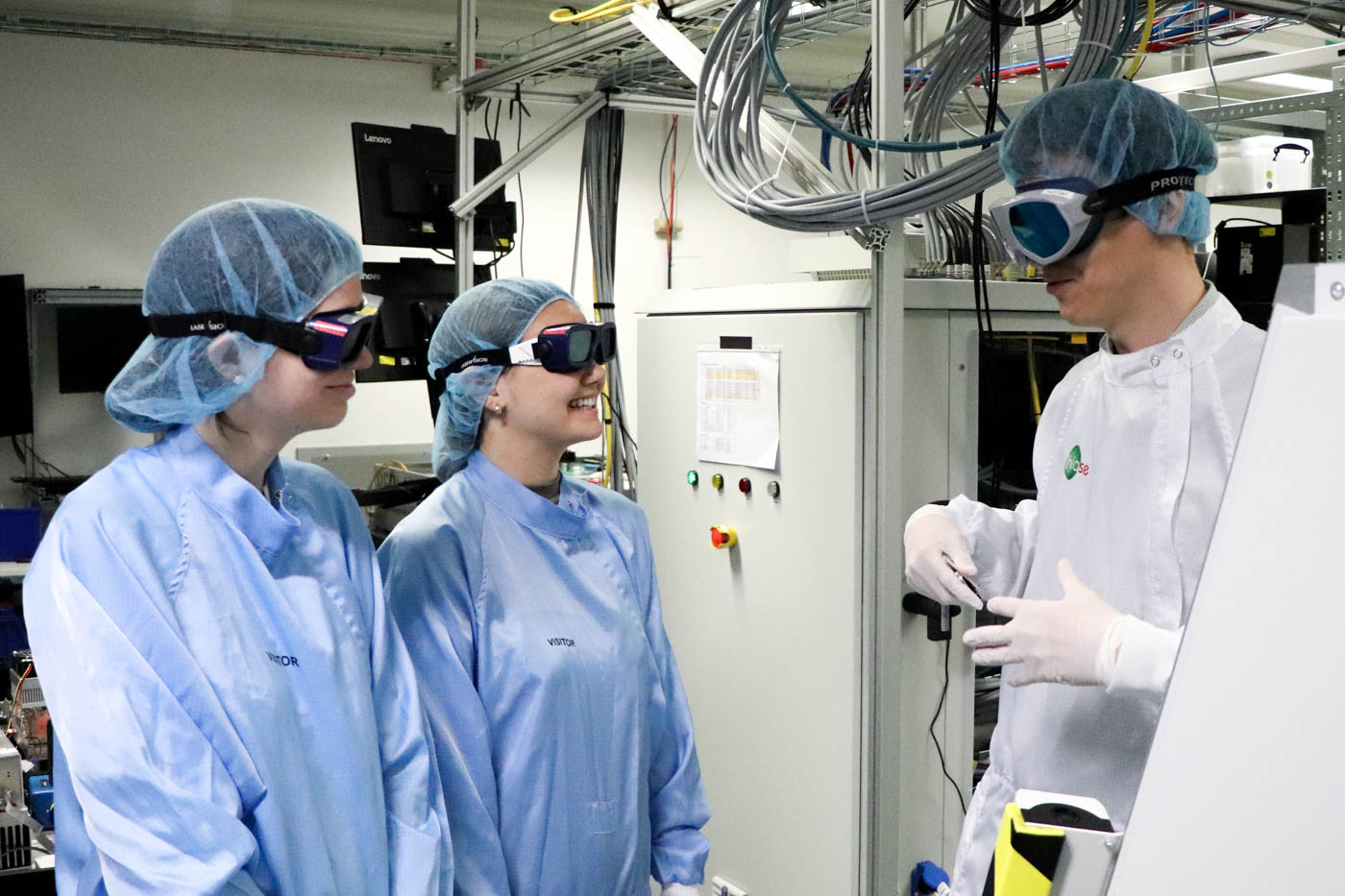 Was there some time to relax during the internship?
There was relaxation and a bit of history. Together, we visited The New World Order exhibition, which was dedicated to the 80th anniversary of the assassination of Reinhard Heydrich, where Kirsten and Meredith could learn more about our history. But we also went bowling together or had lunch together a few times – like sushi.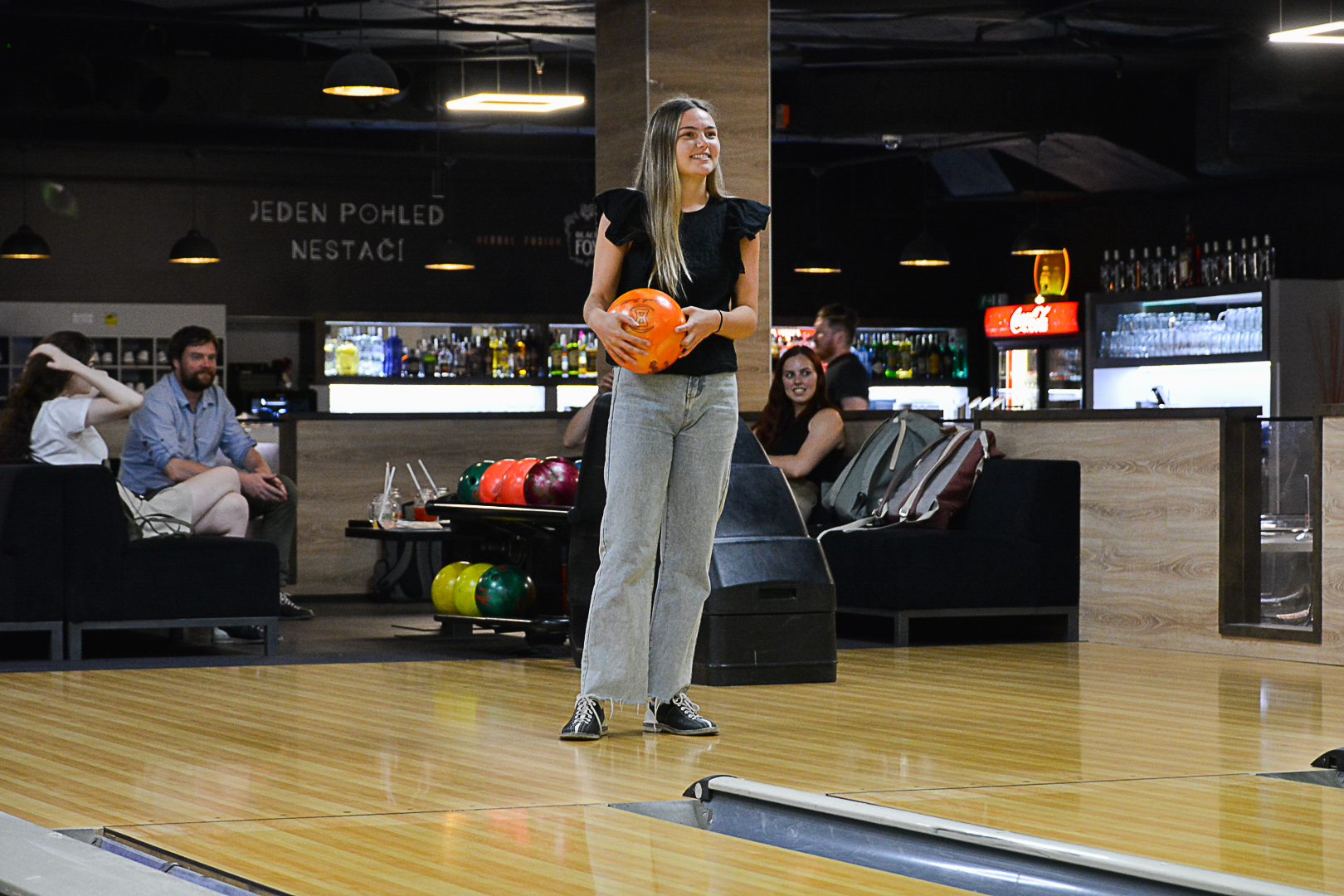 Is there anything you'd like to add?
I would like to say that my first international internship has given me a lot. It wasn't just Kirsten who was learning. It was me, too. Thanks to Kirsten, I started to look at some things through a different lens and I realized that having an intern from another country on the team is enriching, inspiring and cool. Not to mention the benefit of using English intensively.
At the same time, I found it very rewarding to work closely with a rather introverted person. Most of us marketers tend to be extroverted, so having an introvert on the team helped me realize how such a character is beneficial to our team and what an introvert does better than an extrovert.
The month went by very quickly. I believe this will not be the last time I see the girls. Life is a journey full of unexpected moments, friendships, places, decisions and small miracles. And as we say: Once a HiLASIAN, always a HiLASIAN.