iQonic Bilateral Workshop on High Power Disc Laser Crystal to Heatsink Bonding Technologies
At the beginning of April 2022, the HiLASE Centre representatives met with their partners from Fraunhofer IOF to discuss the opportunities and challenges of high power disc laser crystal to heatsink bonding technologies.
During the iQonic  bilateral workshop at Fraunhofer IOF's facilities in Jena (Germany), they studied the usage of a ficonTEC CL1500 bonding platform and disc-shaped crystals that e.g. are manufactured at partner Filar OptoMaterials SRL, or that are commercial off-the-shelf components. Precise crystal to heatsink bonding with no contaminations and a homogeneous, small bonding gap is crucial for the performance of high-power disc laser systems.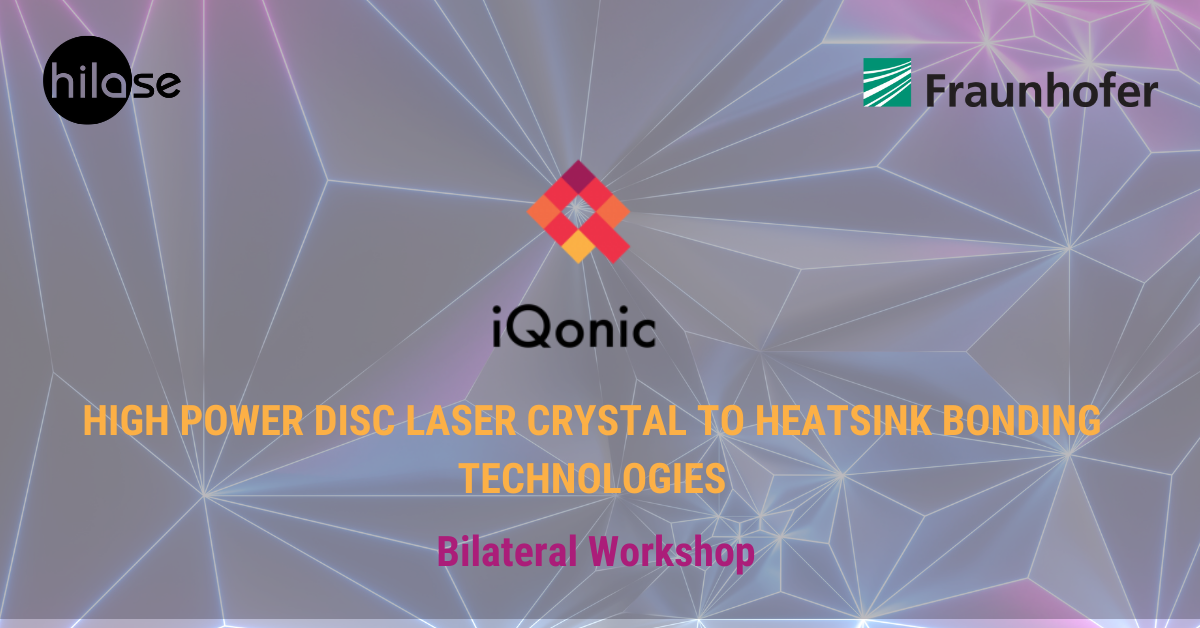 The partners discussed the process chain and data that are gathered throughout the complex processing. The remaining challenges have been identified and will be solved within the next months of the iQonic project, providing samples of the use case for evaluation at the HiLASE Centre.
Disc to heatsink bonding is a typical process flow in manufacturing, where lots of individualized data is generated that provides information about the component state (scratch and dig, contamination, other irregularities) and the result of the assembly process (e.g. geometrical accuracy of the bond). Although the process is not yet connected to the sensor network and middleware of the iQonic architecture, it provides an early TRL3-4 example of how process development can be triggered to be transferred into the iQonic architecture.