Laser Safety Officer training took place at the HiLASE Centre
On 23rd to 25th of March, the HiLASE Centre hosted another training for Laser Safety Officers. This course, led by HiLASE Centre laser safety lecturer Helena Vohníková, took participants through all the information needed to fulfil this role. Topics included, among others, calculations of laser exposure values, laser classification, selection of personal protective equipment, or a practical part in the laboratory.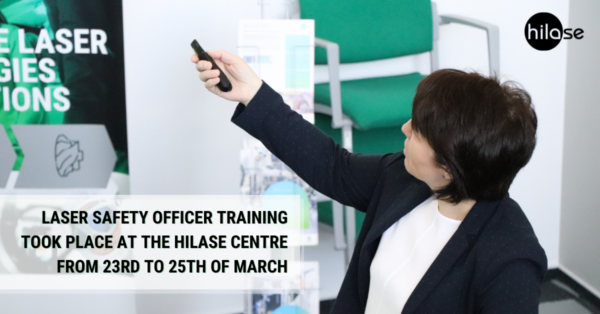 If your job requires Laser Safety Officer certification, the Laser Safety Officer training will be held again at the HiLASE Centre from 21st to 23rd of September 2022. Please keep in mind that this course is currently only taught in Czech language.