Meet with us at the Czech Austrian Photonics workshop
On Wednesday the 19th of April, you can meet the HiLASE Centre Business Development Manager, Martina Rehakova, at the Czech Austrian Photonics workshop in Velke Pavlovice. Contact her to talk about our focus and possible collaboration!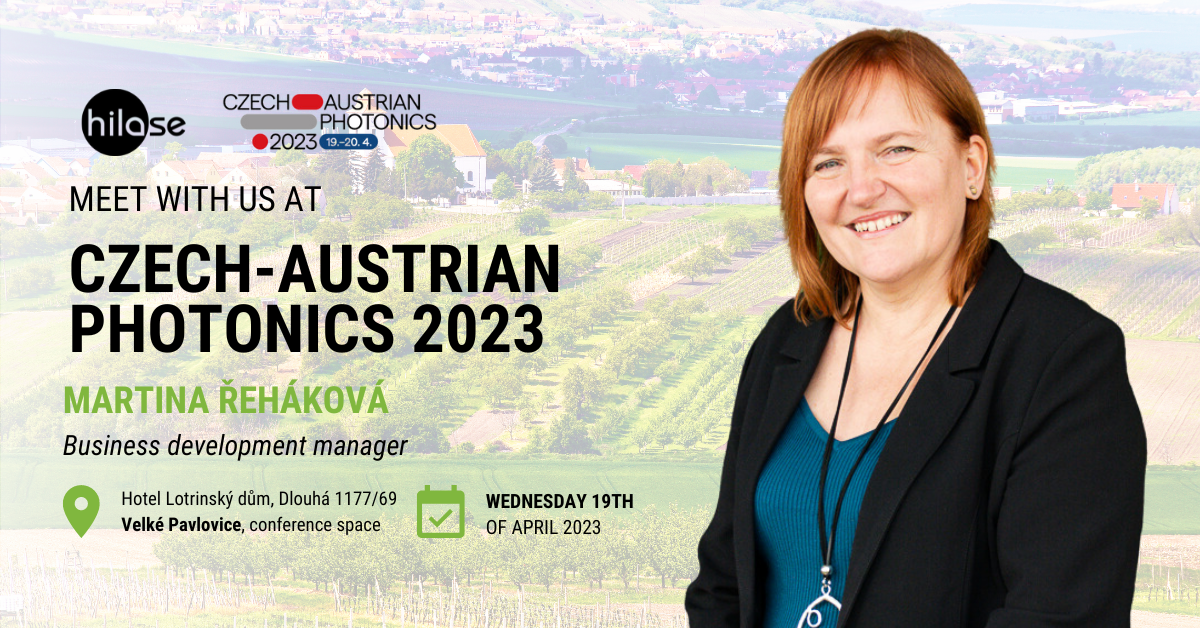 The event is organized by the Czech Optical Cluster and Photonics Austria, with the goal of encouraging conversation between the Czech and Austrian photonics communities and initiating collaborations. The workshop will include presentations of both clusters and their members, as well as the sharing of new results and collaboration opportunities.