MERIT – Online Info Day for applicants Postdoctoral Fellowship Programme
The HiLASE Centre, which is a partner of the MERIT project (Mobility Programme for Excellence in Research, Innovation and Technology), invites all those interested to participate in the Postdoctoral Fellowship Programme for making exceptional research in the Czech Republic, to online Info Day.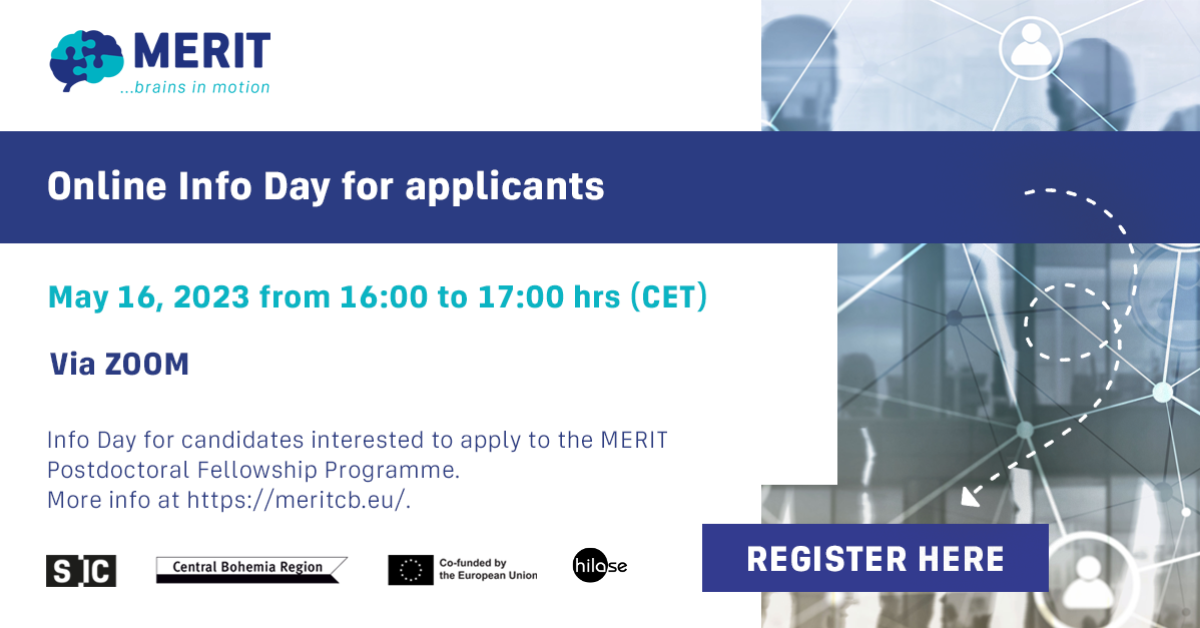 When:
Time:
Where: online via ZOOM
This online Info Day is an event for candidates interested to apply to the first MERIT call. Candidates will have the opportunity to ask questions related to the application, evaluation and selection process.
Would you like to apply to MERIT but still hesitate? Have you already started your application process and have some questions? Come and join us at the Online Info Day for applicants!
Learn more about:
Call conditions and eligibility conditions
Application and submission process
Evaluation and selection process
We will answer all your questions during the Q&A session
MERIT  is a programme of the Central Bohemian Innovation Centre launched at the start of 2023, which aims to bring experience to Central Bohemia from abroad and offer equal opportunities. This is to be achieved via internships for talented post-docs from across the world at institutions and businesses in the region.
Are you interested in laser technologies postdocs positions?
Check out the HiLASE Centre profile at MERIT.