New dimension of our LSP and LMM services thanks to a new Stäubli robot
In the HiLASE Centre we were able to use and test the TX2-60 Stäubli robot. It has the load capacity of 3.7 kg, reach of 920mm and repeatability value 30 um that makes it one of the most precise robots on the global market.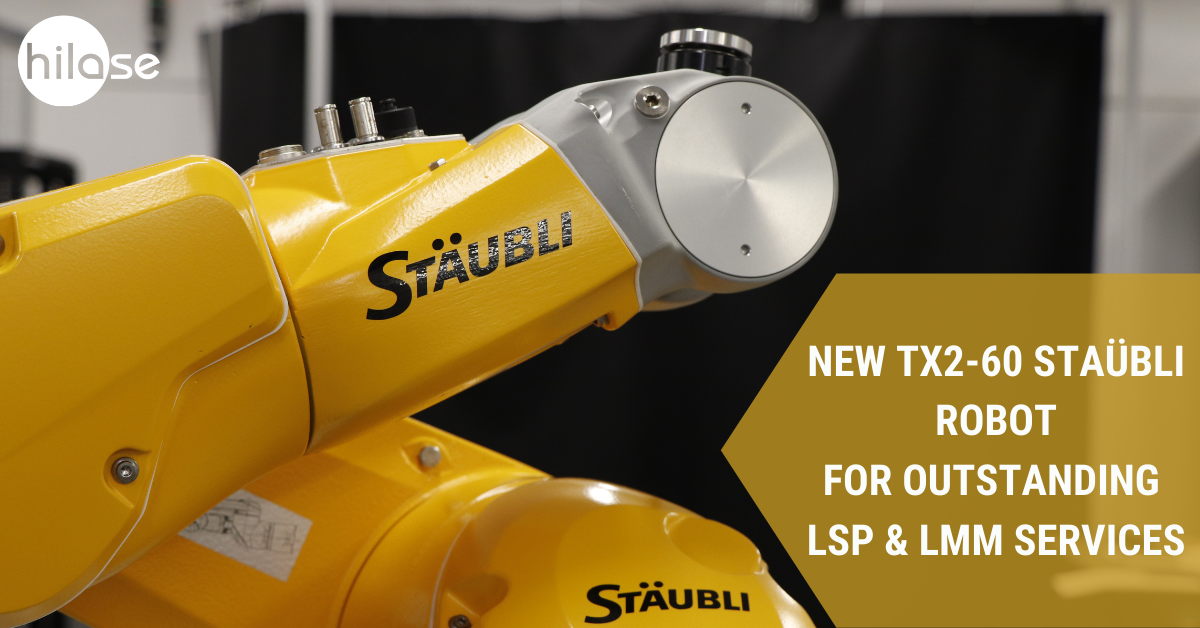 Stäubli Robotics is a leading international player in industrial automation, providing engineering and technical support recognized for their efficiency and reliability. Their 6 axis robots deliver increased dexterity and flexibility. The compact arm and large work envelope allow maximum utilization of cell workspace. Precise TX2 industrial robots are the next generation of 6-axis robotic arms. This line of robots provides the ideal combination of speed, rigidity, size, and precision.
Thanks to this new TX2-60 Stäubli robot, we were able to take our laser shock peening & laser micromachining services to the next level. For example, TX2-60 Stäubli robot makes a precise positioning of a complex part (e.g. a turbine) against a static laser beam a way easier.
More about TX2-60 Stäubli robot.