SIC: MERIT: Scientists met in Dolni Brezany
The meeting of MERIT project partners, gathered by the Central Bohemian Innovation Centre, was documented by PrahaTV. In the report (available in Czech language), you can find out more about the timeline and goals of the project.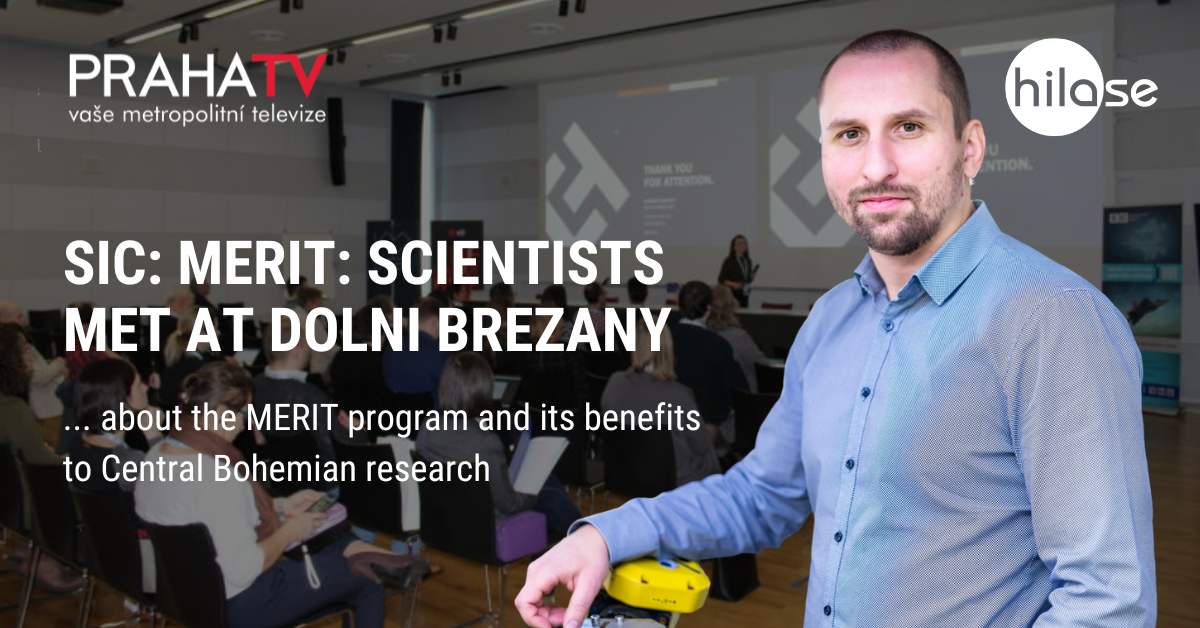 Jan Brajer, head of the Industrial Laser Applications department of the HiLASE Centre, spoke about the benefits of the project with the reporters. In the video below, his response starts at 1:27.
Watch the full video: