Special 3D Printed Cryochamber
The technical and engineering support team has designed another clever solution for our research – an "in-house" 3D printed cryochamber to test samples cooled by Janis' CCS-100/204 cryostat in a vacuum environment.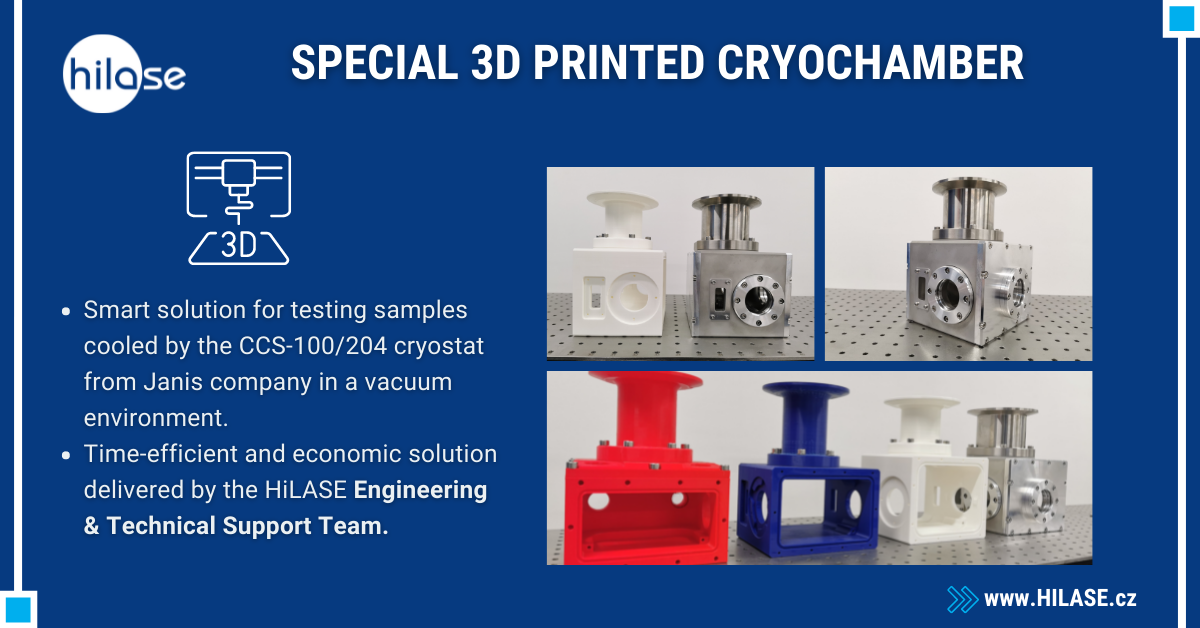 In addition to the sample, the chamber houses optoelectronic devices for laser beam control. Adequate space is required for access to their setup and control. In order to verify the ergonomics of the control as well as sufficient space to accommodate all the necessary devices, we have printed several models. For a perfect final design, we had to optimize the chamber sizes and choose the right type of electrical passages and their placement. Material: PLA; printing time: approx. 80 hours.