Students of Novy PORG High School in the HiLASE Centre
On Tuesday 21.6. we welcomed more students to the HiLASE Centre. This time it was a group of physics enthusiasts from the New PORG high school. During the lecture and practical demonstrations, the students learned how lasers work and what we use them for – whether it is for industrial applications in the HiLASE Centre or for the common use of various readers or measuring devices in our everyday life. Interested visitors could try to set up a laser beam as scientists do in their work or see our largest and most powerful laser system, the BIVOJ, through virtual reality.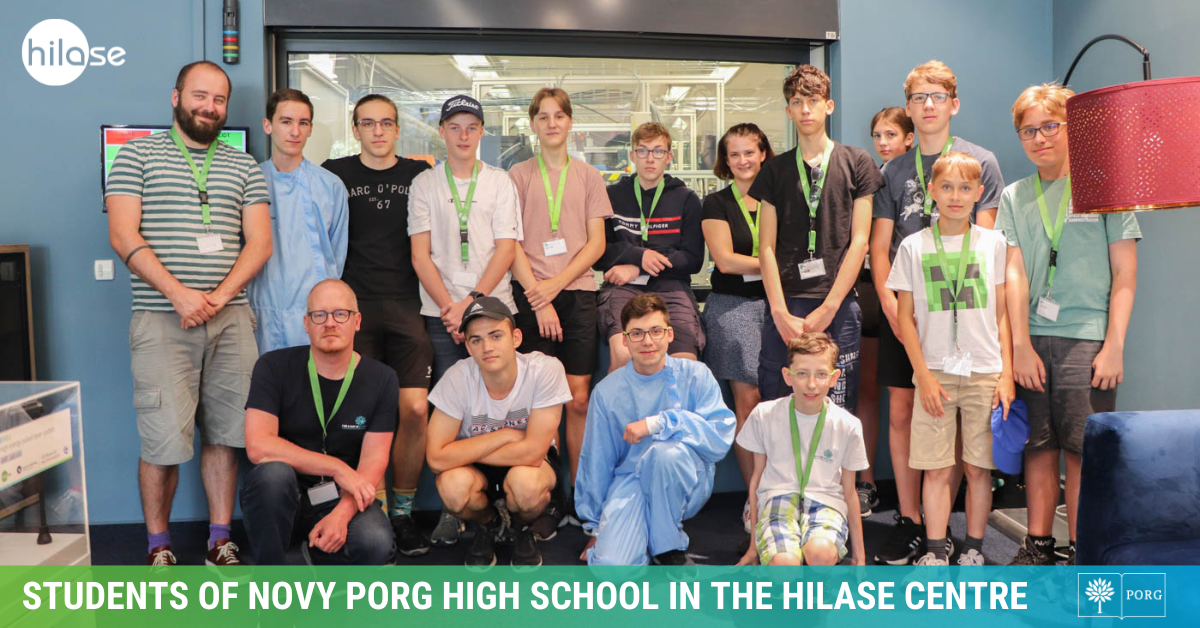 The HiLASE Centre has long been working to popularize science and organizes a number of events for the professional and general public. In autumn, you can look forward to the popular Researchers' Night (30.9.2022) or the Week of the Academy of Sciences (31.10.-6.11.2022).