The HiLASE Centre is a proud member of EPIC
As in previous years, the HiLASE Centre is a proud European Photonics Industry Consortium (EPIC) member. We are excited to be in the company of over eight hundred innovative European organisations in the field of photonics.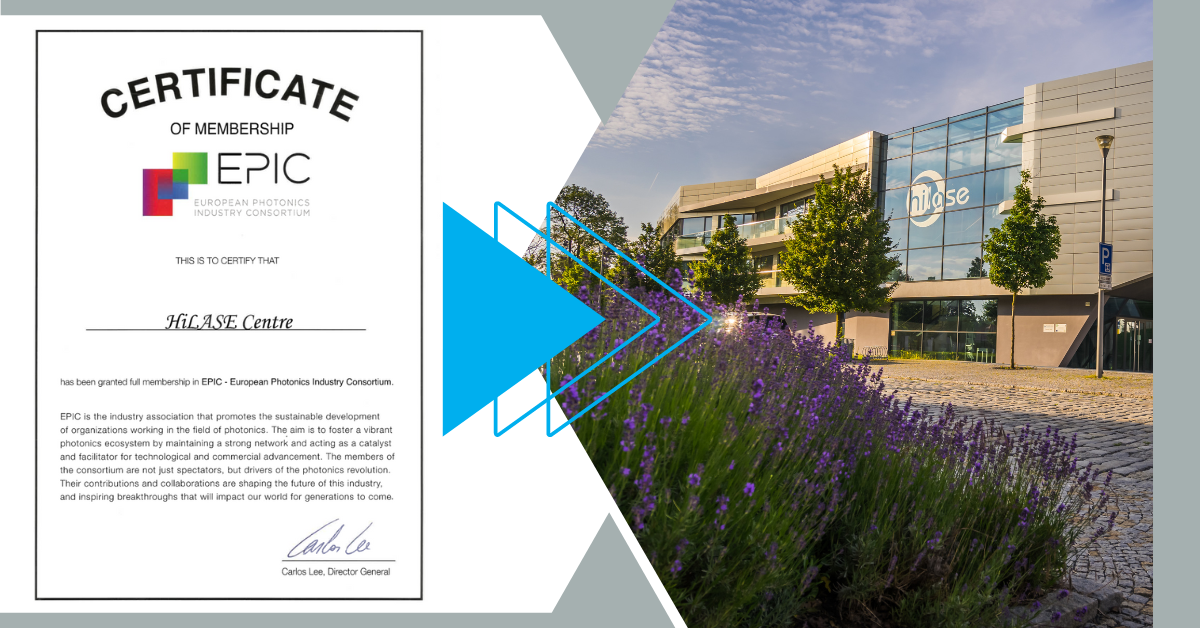 EPIC is operated by its members, commercial and research organisations of different sizes, as well as other stakeholders from the field. The consortium's activities include publishing market and technology reports, organising events such as technical workshops and roundtables, support of EU funding proposals, education and training activities, and more.
We look forward to further collaboration with other members of the EPIC consortium!