Thermography for science and research seminar at the HiLASE Centre "TMV SS" at the HiLASE Centre
On Wednesday the 25th of January 2023, the HiLASE Centre hosted an expert seminar on the topic of "Thermography for Science and Research", organized by "TMV SS" spol. s r. o. in cooperation with the German manufacturer of thermal cameras InfraTec Dresden.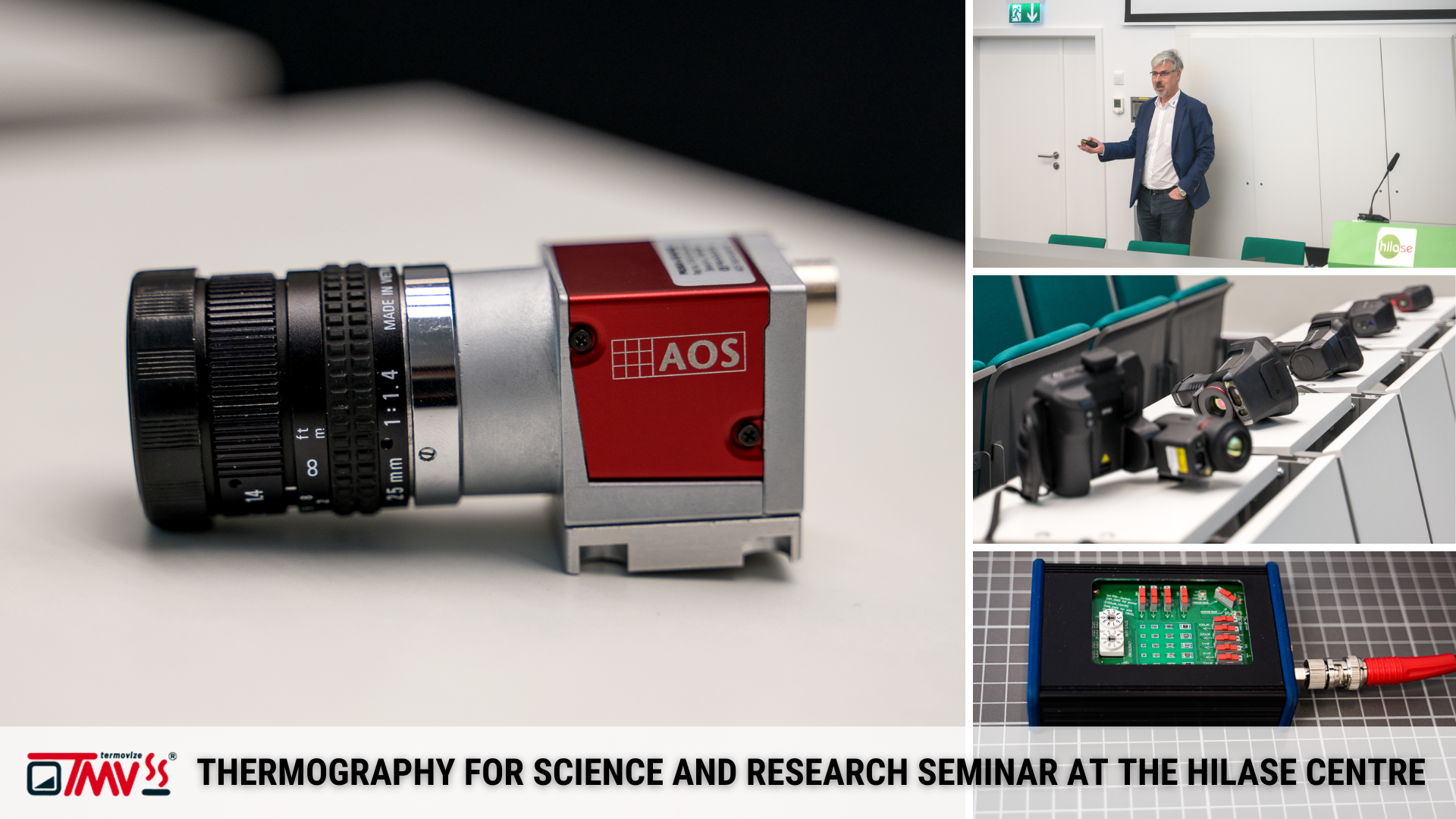 Seminar topics
Introduction of TMVSS, InfraTec, Edevis, NIT, H1 Systems, Hikmicro
Theory and consideration of the basic principles of thermography
Various applications of thermographic systems and examples of their use
Professional LWIR uncooled thermal cameras and unique features for special measurements
Next-generation MWIR thermography technology – new dimensions of precision and flexibility
SWIR shortwave radiometric systems
Radiometric zoom and its applications
Microscopy applications in thermography
Spectral thermography – principles and applications
Introduction to the principles of active thermography
Laser lock-in thermography with application in professional automated NDT
Infratec IRBIS Professional – software for R&D
Infrared modules for machine vision, automation and development applications
Applications of thermal cameras and active thermography, live practical demonstrations
The seminar was intended for interested persons from academia, researchers, users of thermographic systems, specialists from R&D, NDT, industry, development and production.
Are you interested in thermography and applications of thermographic systems? Contact "TMV SS" spol. s r. o.