Thousands of Visitors Enjoyed Laser Maze and Light Experiments at the Science Fair
The Science Fair opened to the public again after a two-year covid break. More than a hundred exhibitions and three days of a very busy programme awaited visitors at the PVA EXPO PRAHA in Letňany. Thousands of science enthusiasts had the opportunity to look into the secrets of physics, chemistry, zoology, botany and many other scientific disciplines.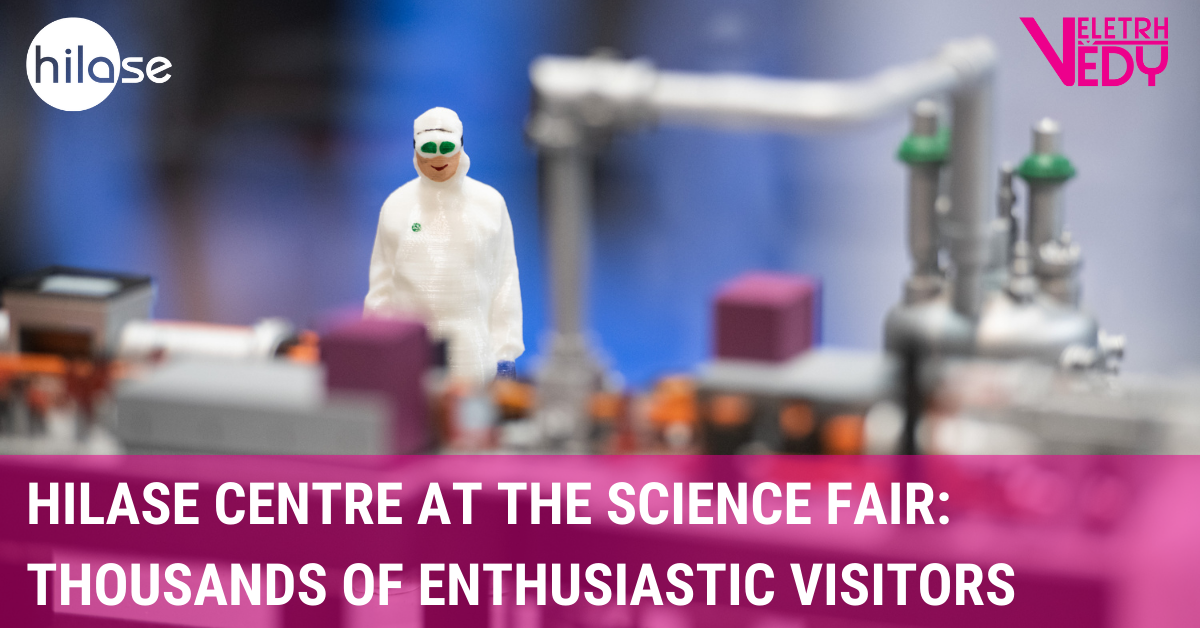 At the stand of the Institute of Physics of the CAS, which included the HiLASE Centre, the visitors could try out various optical and laser experiments. They immersed themselves in virtual reality and examined the world's most powerful lasers up close. "I very much appreciate the opportunity to talk to people from different professions, and to children and students, and to explain to them a little bit closer what laser research we are doing in the Czech Republic and what we are working on right here at the HiLASE Centre," says Martin Cimrman, a tireless exhibitor and HiLASE Centre scientist, with enthusiasm.
Traditionally, a very popular attraction was the laser maze, where the adventureous visitors could turn into action heroes and weave their way through the laser beams. New this year was a fascinating levitating train based on superconductors. This year, for the first time, visitors could also come to the 'Physics Confessional'. "We wanted to give visitors the opportunity to talk with our scientists on various scientific topics. There are top class researchers working at the Institute of Physics, and it is a shame that their knowledge should remain hidden from the public," says Magda Hrnková, the programme coordinator for the Institute of Physics.
The lecture by our colleague Honza Kaufman on Bad Physics in Film was also a great success. Two hundred spectators enthusiastically watched the film demonstrations and, together with Honza, exposed the physical mischief of film crews. The aim was to highlight interesting natural phenomena and how reality often gets in the way of the filmmaker's ideas.
Take a look at the photos from this year's Science Fair and come to one of our other events, such as Sciencefest on 22 June in Prague – Dejvice or the Researchers' Night on 30 September at the HiLASE Centre.