Twelve new topics for PhD thesis available right now!
At this moment, the HiLASE Centre is offering a dozen new topics for PhD thesis!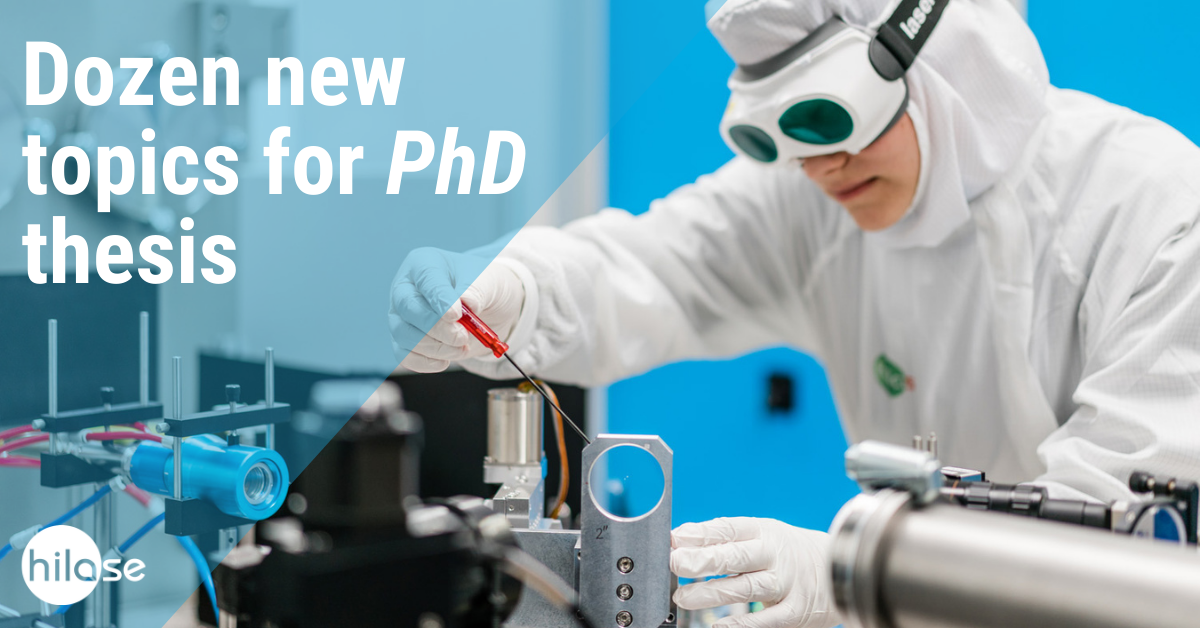 The main advantage of the HiLASE Centre is that it approaches both theoretical research and practical laser applications and construction under one roof. This is also reflected in the variety of topics that we offer:
Exploring the laser modification of solids using quantum simulations (Dr. Thibault Derrien)
Laser mass spectrometry detection and characterization of biomolecules and delicate nanoparticles (Prof. Alexander V. Bulgakov)
Application of novel nanomaterials and MID-IR lasers for biomedicine (Dr. Yury Ryabchikov)
Surface form memory in biomedical NiTi coatings (Dr. Jan Racek)
Corrosion resistance of steels treated by laser shock peening against power plant conditions (Dr. Jan Racek)
Deeper understanding toward thermo-mechanics during laser shock peening of shape memory alloys (Dr. Jan Racek)
Advanced glass processing and functionalization (Dr. Petr Hauschwitz)
Laser nanostructuring for medical applications (Dr. Petr Hauschwitz)
Self-cleaning surfaces by laser micro and nanostructuring (Dr. Petr Hauschwitz)
Development of methodology 3D printing in combination with LSP (Dr. Jan Brajer)
Mueller matrix polarimetry of complex laser systems (Dr. Ondrej Slezak)
Thermo-optical calculations for complex laser systems (Dr. Ondrej Slezak)
For more details please see our websites or contact the supervisors directly (with joinus@hilase.cz in CC) – we will be happy to discuss the topics with you thoroughly.