Upgrading additively manufactured parts using laser shock peening Article by Sanin Zulic & Sunil Pathak
Our colleagues Sanin Zulic and Sunil Pathak have shared their knowledge on how laser shock peening (LSP) can be used to improve residual stresses in additively manufactured parts. In their article in Laser Systems/Europe (published on 7 March 2022) they describe LSP as an excellent solution for improving AM parts for applications that require high-quality parts, either because of technical requirements or safety reasons.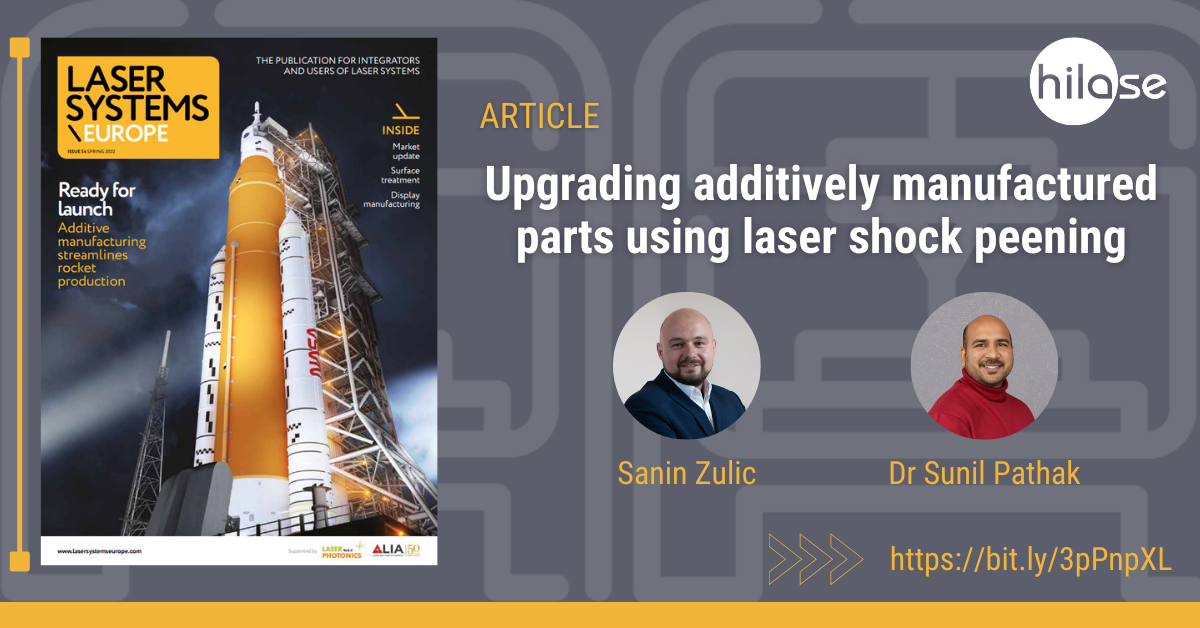 Additive manufacturing (AM) has brought enormous benefits to mankind and has already shown its usefulness in a variety of cutting edge fields. It is a vital facilitator of the circular economy, aiming to reduce use of resources while increasing commercial prospects. As a result, less material will be used, and physical inventory will be minimised.
However, very often the AM treated parts require post-processing. Therefore, LSP has emerged as a possible method to improve their fatigue life. In the article, you will learn not only how it works nut also which benefits it can bring to you.
In the HiLASE Centre, we are able to help you start applying LSP to your industry. Together with our partners, we can deliver the equipment required to start using LSP as a post-processing technique for AM. Furthermore, we are now offering consulting services to help integrate LSP technology into industrial production, as well as develop LSP processing for AM parts for particular applications. For more details please contact us at solutions@hilase.cz.
Read the full article.