A joint journey towards digitalisation of Czech manufacturers: an event by Brain4Industry and the Czech Managerial Association
On Wednesday the 1st of March 2023, a conference organised by the Brain4Industry consortium and the Czech Management Association titled A joint journey towards digitalisation of Czech manufacturers took place at Dolni Brezany. Among more the participants were also representatives of the HiLASE Centre, which is one of the members of Brain4Industry.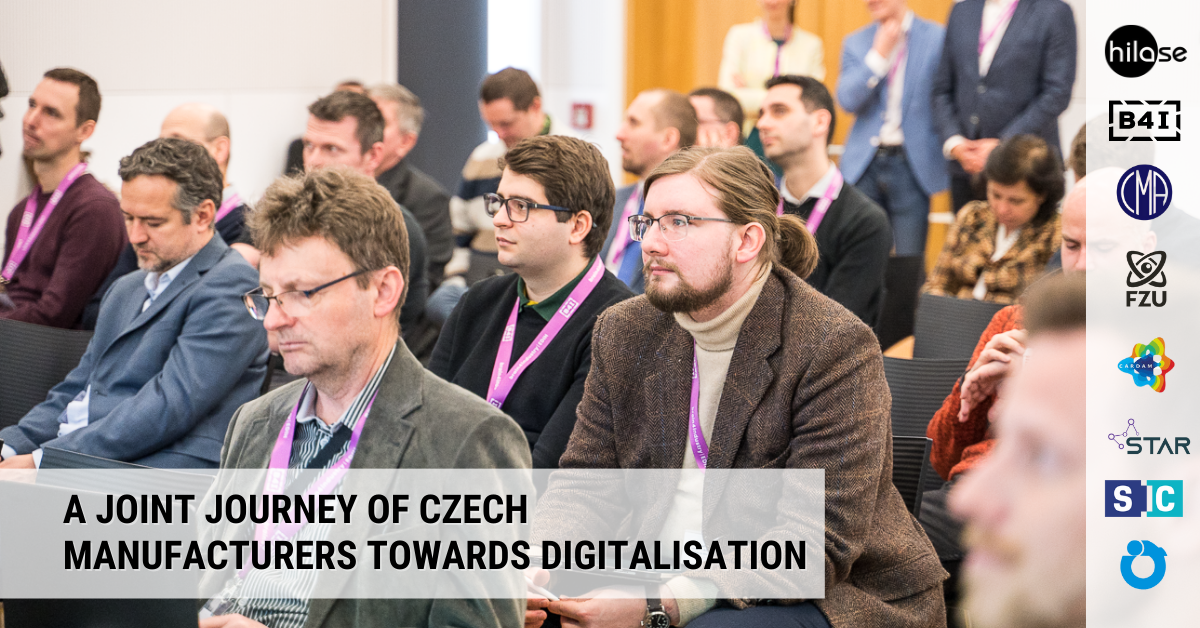 Within the programme, five case studies were presented, with a focus on the implementation of innovative technologies and methods into everyday business practices.
One of the studies, on the topic of material strengthening using lasers, was presented by HiLASIAN Jan Brajer, head of the Industrial Laser Applications department. Experts from Brain4Industry and CARDAM s.r.o. found that the most effective solution to the implant durability problems faced by ProSpon was Laser Shock Peening, which is one of the main areas of expertise of the HiLASE Centre. The result was a significant extension of lifetime of the hip implant, which is a significant benefit for the comfort of younger patients with this implant in particular. A video with more information on this case study can be found HERE.
After the presentations, the participants also had the opportunity to visit the Laser Shock Peening (LSP) experimental halls of the HiLASE Centre, which made the above advancement possible. Jan Kaufman, team leader of LSP, shared the other use cases for this method in different industries.
If you are interested in the services offered by Brain4Industry, don't hesitate to contact us.