HiLASE Centre at Science Fair 2022
The HiLASE Laser Centre will again participate in the Science Fair in Prague Letňany (PVA EXPO Prague) from 2 to 4 June 2022. You can find us at the joint stand of the Institute of Physics of the CAS, hall nr. 3. You can look forward to the popular laser maze, space academy, virtual reality, light laboratory and much more.
Don't miss the lecture "Bad Physics in Film" by our colleague Jan Kaufman on Thursday, June 2 at 4:00 pm in Kepler Hall. The lecture discusses cases of bad or unrealistic use of physics in action films, where physical reality often falls victim to narrative dramatization. It consists of several film examples where some common cinematic physics mischief occurs (e.g. car jumps, zoom cameras in crime films, bullets turning from a gun, one-way X-rays). After watching the demonstration, the problem is revealed to the audience, followed by a brief explanation of why it is wrong and where we might encounter a similar real-life situation. The aim is to draw the audience's attention in a light-hearted way to interesting natural phenomena and how reality often gets in the way of the filmmaker's ideas. The lecture is in Czech only. You can book your place HERE.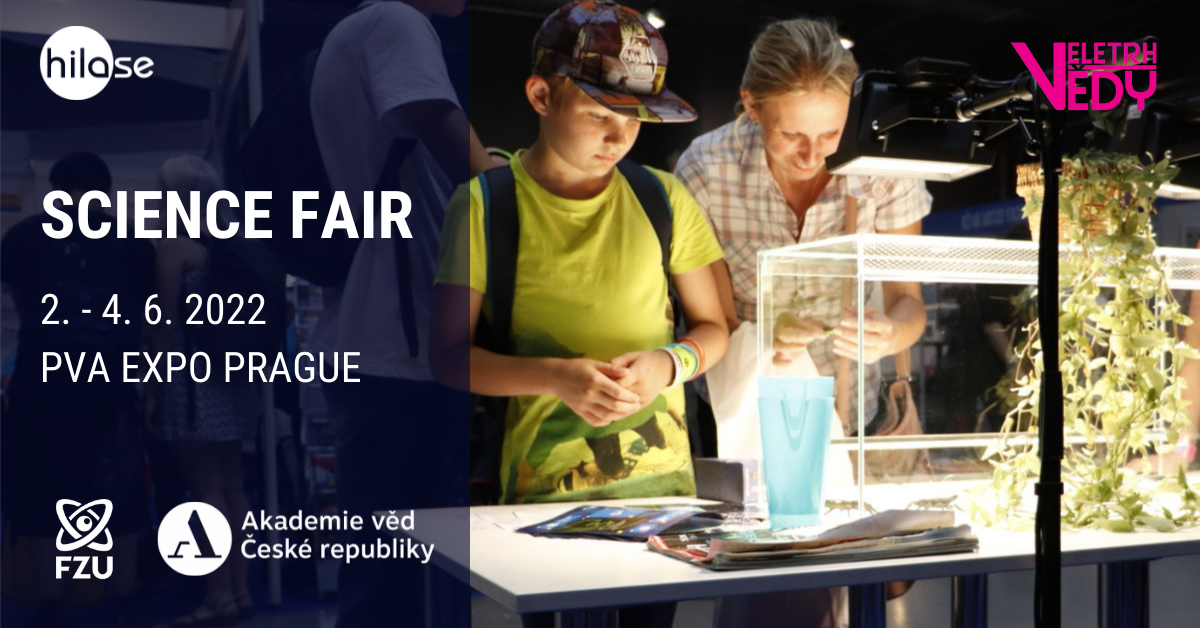 The Science Fair is the largest popular science event in the Czech Republic, organised annually since 2015 by the Academy of Sciences of the Czech Republic. It deals with science in all its forms and offers its visitors the most interesting from the world of natural sciences, engineering, humanities and social sciences. It presents science and research as a fascinating and fundamental branch of human activity. Visitors to the fair will experience science first-hand through interactive exhibits, models, mobile laboratories and hands-on workshops. Free entrance.