LASER SAFETY WEBINAR WITH PHENOMENAL KEN BARAT LS | Light at the Service of Society
We would like to invite you to a unique webinar on laser safety with Ken Barat, an internationally respected expert, and laser safety guru. The webinar is part of the HiLASE Center's " Light at the Service of Society" activities.
WHEN: 24 November 2021, (3:00 – 4:00 PM CET)
WHERE: ZOOM | bit.ly/LS_BARAT
PRICE: FREE
LANGUAGE: EN
TOPICS
Laser Safety in non-traditional use settings
This would address how laser technology is being used in many areas, outside the University, Hospital and research lab, where little attention to laser safety or its need is understood. Examples are Forensics, Biotech, Art Restoration, Surface treatment, Dental, Autonomous vehicles, etc.
         Q & A
What does Laser Safety Infrastructure Mean?
This would discuss what the elements of a laser safety program are. As well as how those elements will or can vary with the laser use setting.
Q & A 
NOTE:
This webinar is for users with a Zoom account.
Webinar Registration is allowed via your Facebook, Twitter, LinkedIn, or E-mail.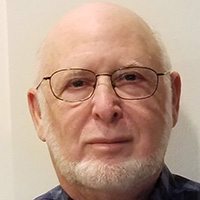 Ken Barat
Ken Barat Is the author of several laser safety texts and is an internationally recognized speaker and instructor on laser safety. He is a member of several Laser Standard organizations. Former Laser Safety Officer at Lawrence Berkeley Nat Lab and National Ignition Facility and laser safety adviser to a number of companies. A long-time friend of HiLASE Centre.