The Laser62 konference
We would like to invite you to the LASER62 conference, organised jointly by the HiLASE Centre (which is part of the Institute of Physics of the CAS) and the Institute of Scientific Instruments of the CAS. This will be the eleventh installment of the Laser conference, which is a regular occasion for laser experts from both the public and private sector to meet, exchange ideas and information, and gain new contacts.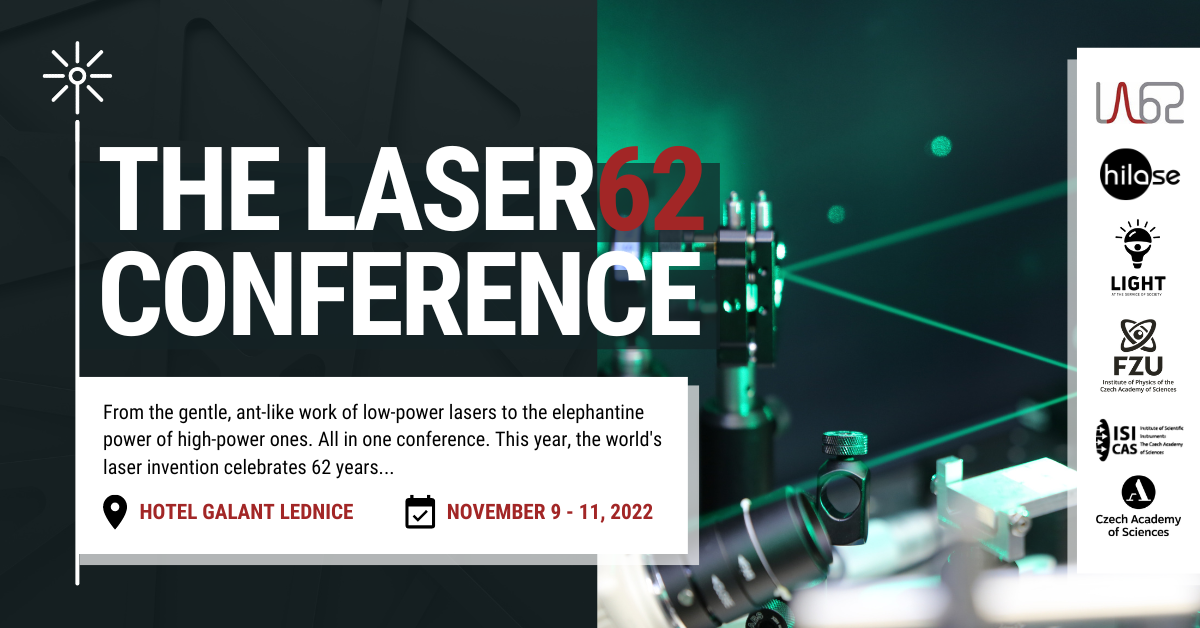 The conference will take place from the 9th to the 11th of November 2022, at the hotel Galant Lednice. Accommodation, as well as full catering, is included in the conference fee.
Applications for active participation (with contribution) must be received by the 30th of October 2022. Contributions are in the form of oral presentation (15 minutes) or poster, and two A4 pages in the conference proceedings.
Applications for passive participation (without contribution) must be received by the 2nd of November 2022.
The conference fee: 8600CZK