International Day of Light
Laser centres HiLASE & ELI Beamlines are ready to celebrate the International Day of Light, this year already on Saturday 15th May.
When in 2017 UNESCO proclaimed the International Day of Light, it aimed to improve the public understanding of how light and light-based technologies touch everyone's daily live. It is held on May 16th every year, the anniversary of the first successful operation of the laser in 1960 by physicist and engineer, Theodore Maiman. The laser is a perfect example of how a scientific discovery can yield revolutionary benefits to society in communications, healthcare and many other fields. HiLASE Centre has taken part in the celebrations since the very beginning and will participate this year as well.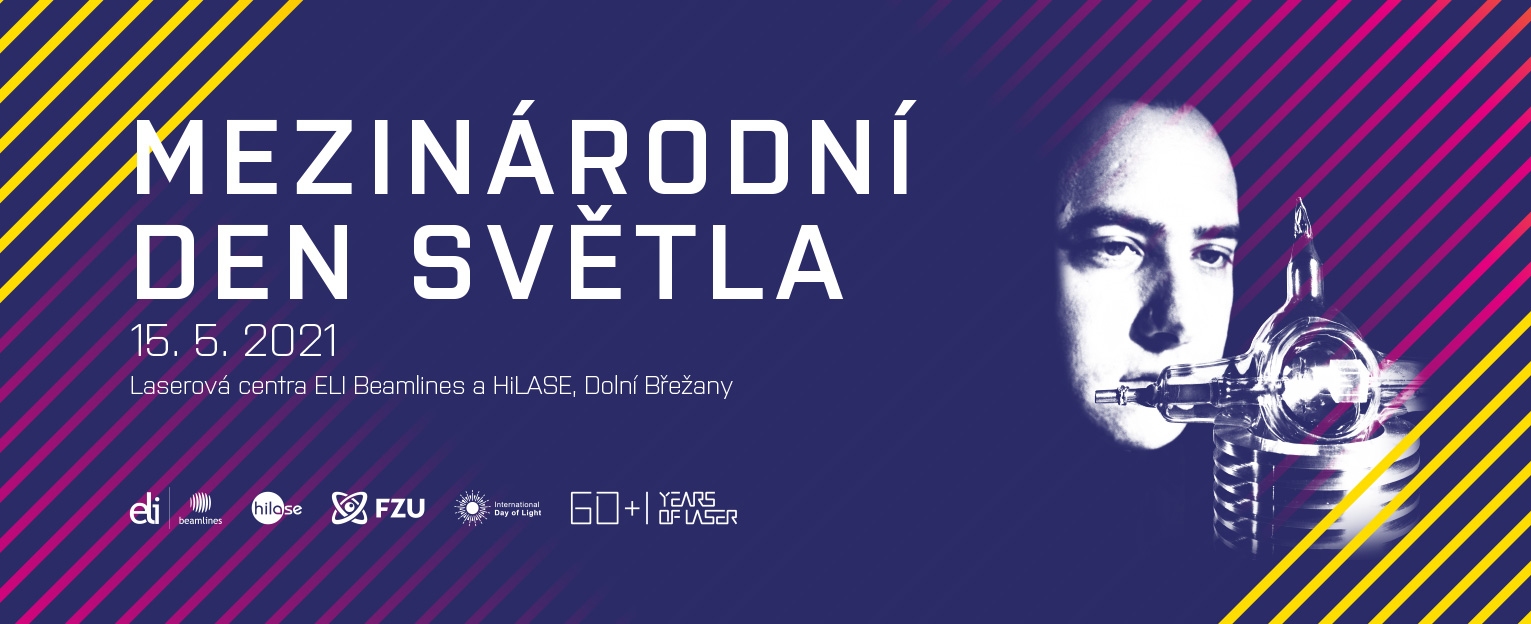 Together with ELI Beamlines we are preparing a programme that you can enjoy even in this uncertain pandemic situation:
Geocaching – user HiLASE_Centre (the whole weekend, advanced version in CZ only)
Laser treasure hunt (the whole weekend, CZ only)
Laser run (the whole weekend)
Outdoor activities for children (Sat, 15.5. from 16:00)
Outdoor interactive exhibits (Sat, 15.5. from 16:00)
Light projection (Sat, 15.5. from 16:00, after dusk)
And if on Saturday evening you see the beam coming from the Petřín lookout tower towards the building of the Academy of Sciences of the Czech Republic on Národní třída, try to decipher the Morse code. As a part of the well known Signal festival we want to commemorate the International Day of Light and the ten-year anniversary of the HiLASE and ELI Beamlines laser centres 🙂
For more details please follow our websites or our LinkedIn, Facebook or Twitter.