Cardam Solutions trainees at the HiLASE Centre
On Wednesday, the HiLASE Centre was visited by two Spanish students who are taking part in their three-month internships at Cardam Solution as part of the Radius Centre internship opportunities and of the Erasmus+ programme. The HiLASE Centre is developing cooperation with a number of universities around the world. It also offers internships to university students in technical fields, during which students can work on their bachelor, master and doctoral thesis topics. We are currently preparing a laser day for university students on Tuesday 5 April.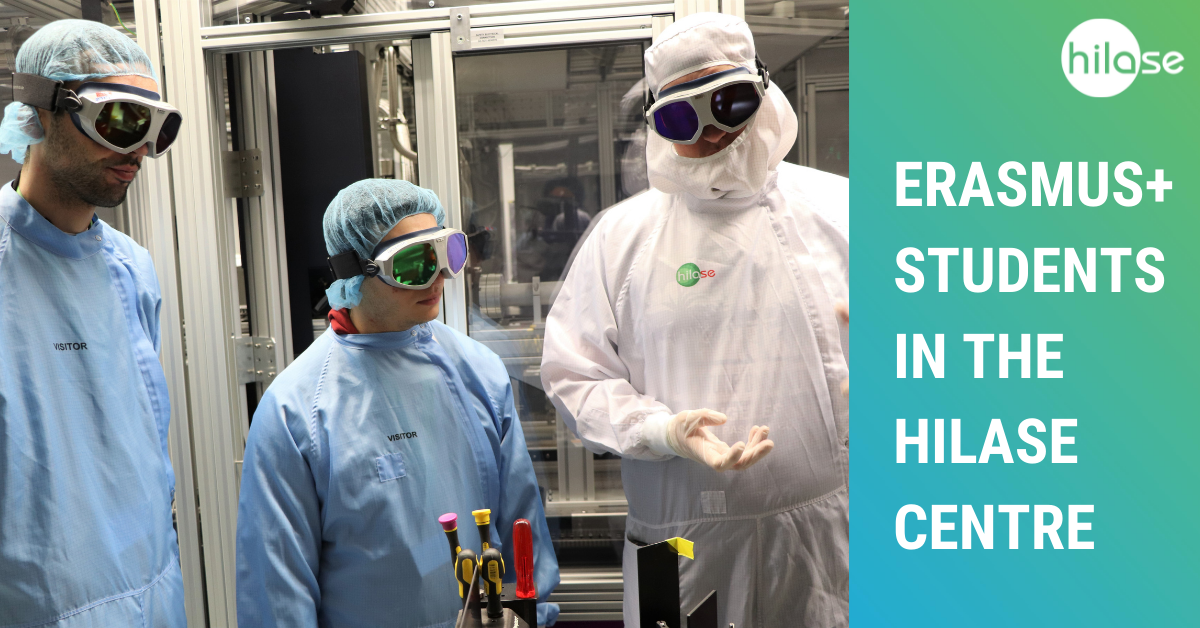 CARDAM is a unique research and development facility that focuses on research, development and production in the field of additive technologies, advanced mathematical computing and simulation, digitization and new product design. As a joint project of the Institute of Physics of the CAS, Česká zbrojovka a.s. and the Beneš a lát foundry, CARDAM also cooperates with the HiLASE Centre. Together we link science and industry, for example in the B4I project.