HiLASE Centre welcomed the participants of the SERA course
As part of the SERA course, organised by the French University of National Defence (IHEDN) under the auspices of the Prime Minister of the French Republic, a delegation of representatives from the Ministries of Defence and Defence Industries of NATO Member States, the EU, Switzerland OPCCAR and the European Commission visited the HiLASE and ELI Beamlines laser centres on 15 November 2021.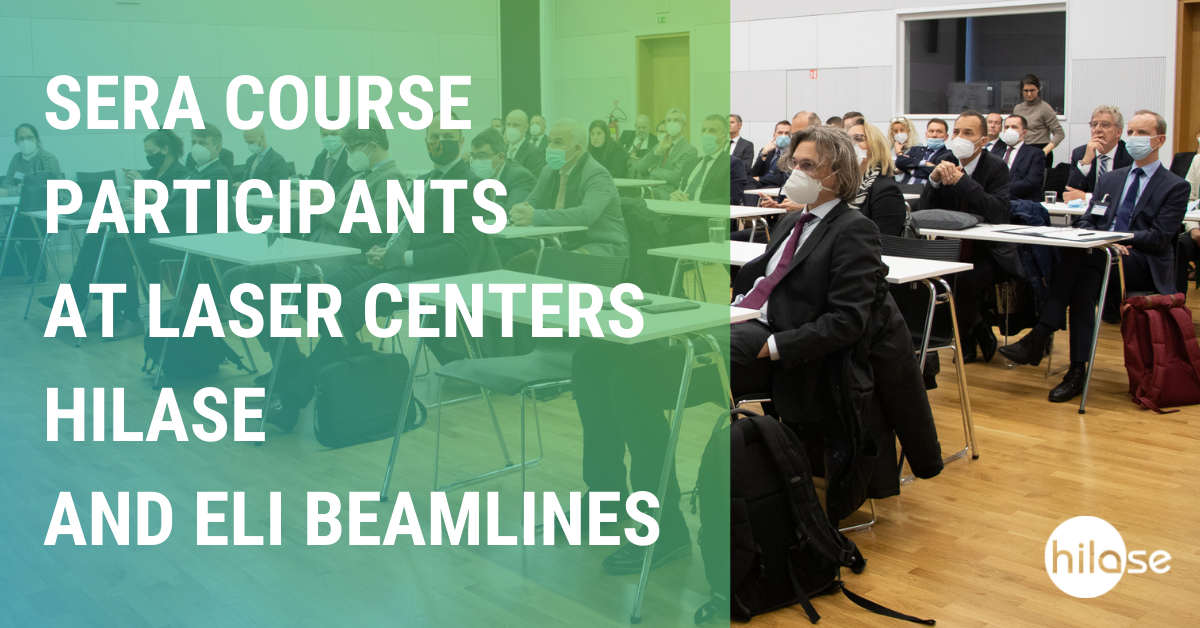 The prestigious SERA 32 course was established in 2010 and is held several times a year in different European countries. The main objective is to educate representatives of acquisition and armaments institutions from different European countries in order to unify practices in defence acquisition processes and is attended by the top management of these institutions. Radka Konderlová, deputy of the Ministry of Defence, commented positively on the SERA course in the Czech Republic: "The Czech Republic is honoured to host such an important event. I believe that the course served its purpose, i.e. mutual exchange of information and sharing of experience among the participating representatives of European countries not only in the field of armaments and acquisitions, but also in the search for intersections of possible industrial cooperation.
During the visit, the group of more than 60 participants toured the scientific facilities of the laser centres HiLASE and ELI Beamlines and during the subsequent presentations learned about their history, current research and the potential for the use of laser technologies in industry.