A visit from the European Cluster Conference at the HiLASE Centre
On Tuesday the 27th of September 2022, the HiLASE Centre was visited by a group from the European Cluster Conference, the eighth instalment of which took place in Prague on the 26th and 27th of September.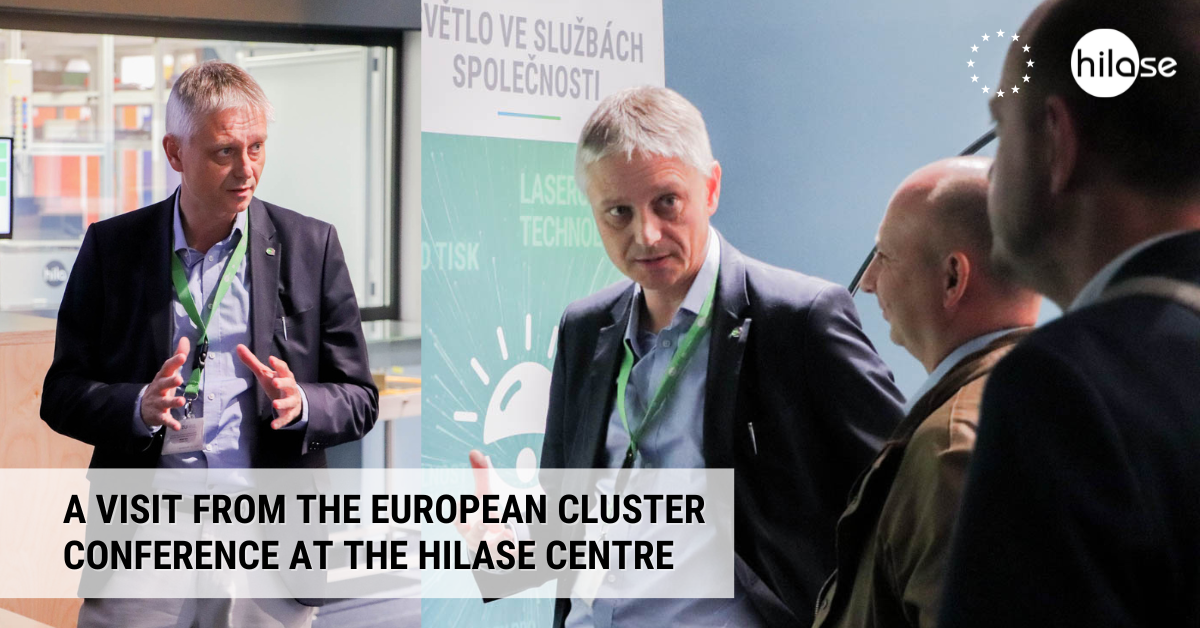 Tomáš Mocek, head of the centre, welcomed the group in the lobby. He shared the research focus of the HiLASE Centre and the successes of recent years with the visitors, representatives of organisations from Hungary, Romania and the Czech Republic. They discussed, among other things, Laser Shock Peening (LSP) and its benefits to industry, or the world records reached using the PERLA and BIVOJ lasers. Also, the implementation of the green and digital transitions as well as the sustainability in Europe's value chains were discussed.
Next, they had a look inside the clean laboratories where the PERLA lasers are developed through a window in the lobby of the centre. Lastly, Tomáš Mocek answered the visitors' questions about the research infrastructure and management of the labs.