HiLASE Centre participated in a roundtable on chip manufacturing
The HiLASE Centre, together with other experts, participated in the Czech Chamber of Commerce roundtable. The topic of the meeting was the development and production of chips. In addition to representatives of companies and universities, the Minister for Science, Research and Innovation Helena Langšádlová and the head of the Ministry of Industry and Trade Jozef Síkela also attended the event.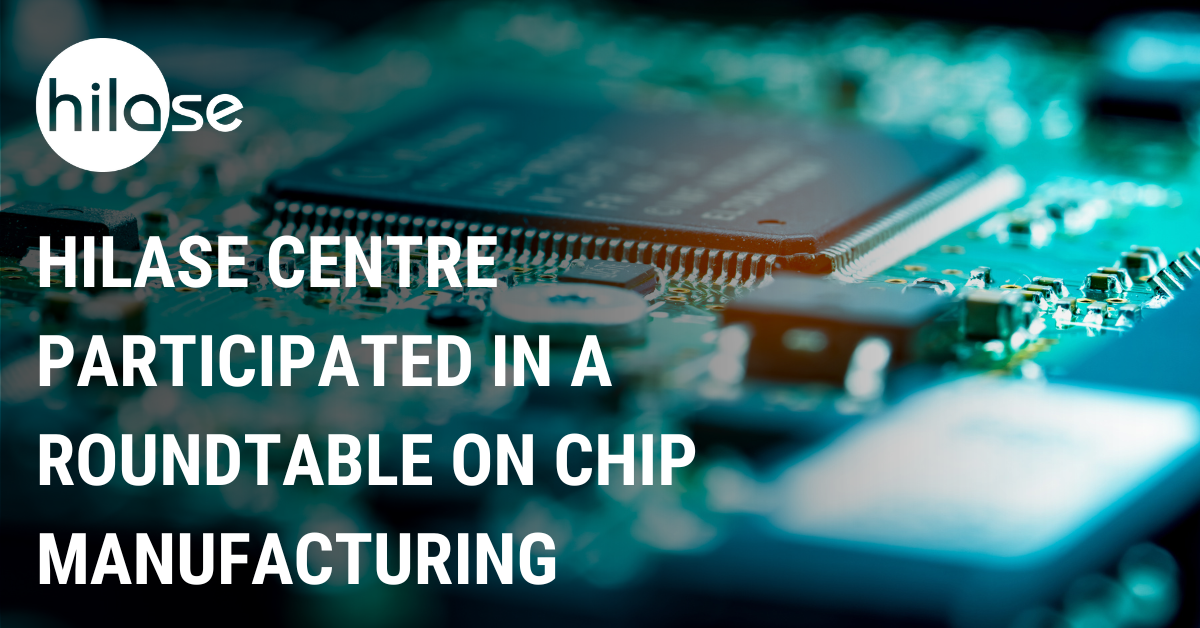 The global demand for semiconductors is expected to grow rapidly in the coming years – according to the declaration of the Czech Chamber of Commerce and the Czech National Semiconductor Cluster, the future annual growth of the global semiconductor market is forecast at 8%, from the current $662 billion to $972 billion in 2028. Investments in the development and production of chips should thus become an important step to ensure the competitiveness of the Czech Republic in this sector. An integral part of this transformation should be a change in the education system to help increase the number of skilled workers for semiconductor design.
"For the laser industry, this means primarily supporting the development of key laser technologies such as EUV lithography, laser annealing, laser ion implantation for the semiconductor industry for the development and research of chips for automotive, power generation, aerospace and space applications," says Michael Písařík, who represented the HiLASE Centre at the meeting.
In the future, Czech Chamber of Commerce and the participating institutions want to focus on inter-industry cooperation and sharing of knowledge and best practices, R&D and innovation, skills development and education, and the creation of a competitive semiconductor industry in the Czech Republic. More details in CZ are vailable here.