HiLASE Centre participates in the development of a laser amplifier for the lithography industry A successful example of Czech-Japanese cooperation
The HiLASE Centre, together with the Czech company CRYTUR and the Japanese company Gigaphoton, is developing a new prototype of a solid-state laser amplifier. It is a narrowband and high power KrF excimer laser for use in the lithography industry. The collaboration on this project successfully started in 2020 and the project is scheduled to be completed by the end of 2021. The aim is to start mass production by 2024, with the technology expected to have up to 70% share of the lithography market by 2025.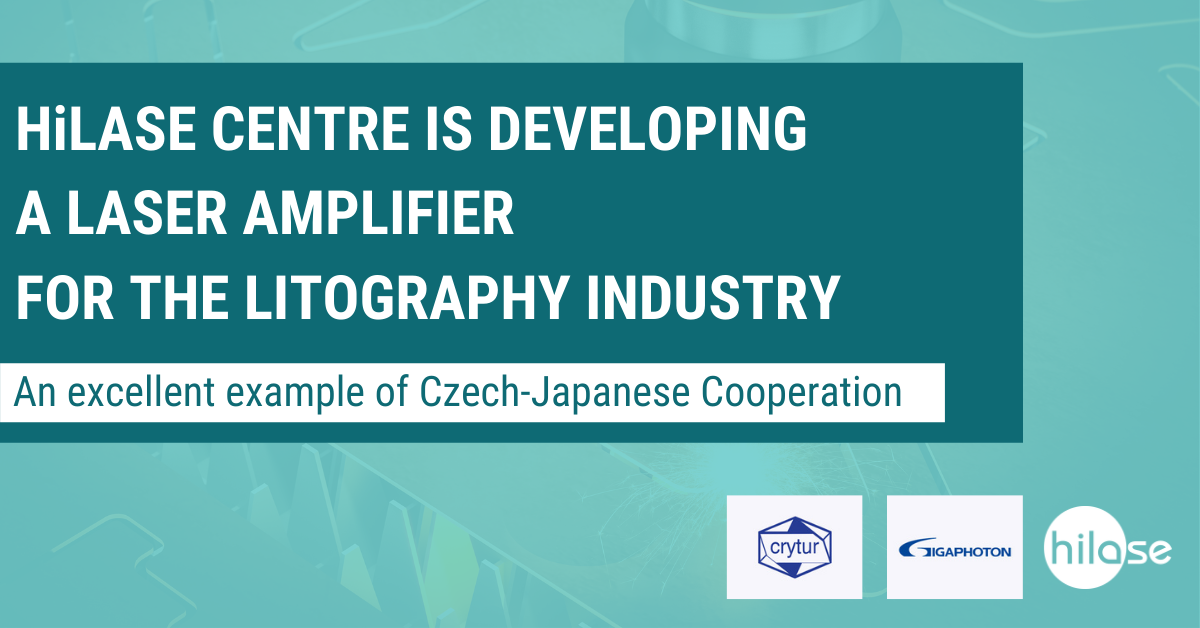 The project is being carried out under the DELTA 2 programme supporting applied research, experimental development and innovation, based on a memorandum of cooperation between the Technology Agency of the Czech Republic and the New Energy and Industrial Technology Development Organisation (NEDO) of Japan.
More details can be found in NEDO Activity Report.