HiLASE Centre with all the senses: we opened our doors to hundreds of visitors Researchers' Night 2022
This year, the HiLASE Centre has joined the Researchers' Night for the sixth time. This event opens the doors of dozens of scientific institutions during a single evening to all those who want to take a peek into the world of research, experiments and state-of-the-art technologies.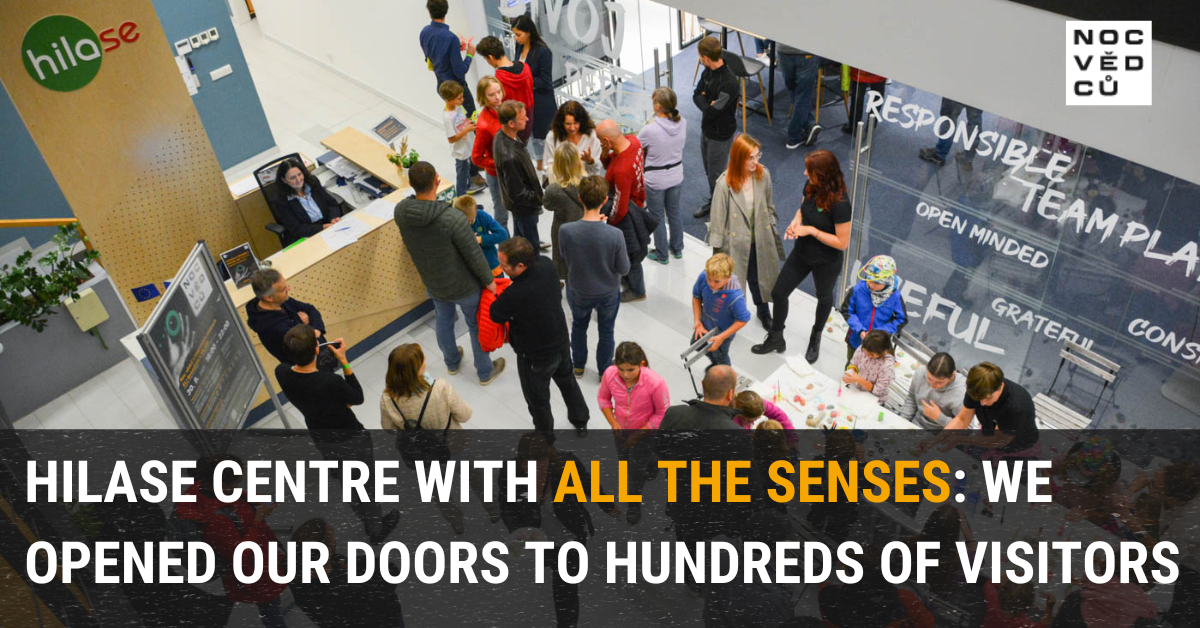 On Friday, 30 September, 2022, five hundred visitors came to the HiLASE laser centre. "I liked the experiments in the light laboratory and the real laser maze the best," says eight-year-old Petr from Prague with enthusiasm. There were plenty of attractions for children and adults alike and those interested had the chance to experience science in ALL SENSES. With the Schlieren system, for example, they could visualise the invisible and, thanks to virtual reality, the BIVOJ laser system (a record holder in the world of lasers) was almost within their reach. This year we introduced a new competition with a great success – the winners gained VIP access to the so-called clean laboratories, where visitors are only allowed to enter very rarely due to the protection of laser systems.
During the guided tours, the participants visited the experimental halls, where they were able to see the Laser Shock Peening (LSP) station featuring a sophisticated technology that can significantly extend the lifetime of metal components in many industries. "We are all about making people understand how science and its real-world applications can be connected. And hopefully, through this and similar events, we will also be able to awaken an interest in science in young people. Maybe one day they will choose a career as a scientist and we will create lasers for the real world together," says Ondřej Stránský, scientist at the HiLASE Centre, who you could meet during the guided tours, with a smile.
If you couldn't make it to us during this year's Researchers' Night, you can explore the building during our virtual tour or come and see us in person during the Week of the Czech Academy of Sciences.