HiLASE Centre has successfully passed the 2nd periodic review of the Teaming 2 project
On 13th and 14th January, the 2nd periodic review of the project Teaming 2 – HiLASE Centre of Excellence (CoE), took part in the HiLASE Centre premises. The main focus of the project is the modernization of the existing research infrastructure and the transformation of the workplace into a top center of excellence of European importance. The Phase 2 Widespread Teaming Project is the perfect vehicle to transform the HiLASE Centre facility into such a Centre of Excellence able to accelerate further innovations and growth.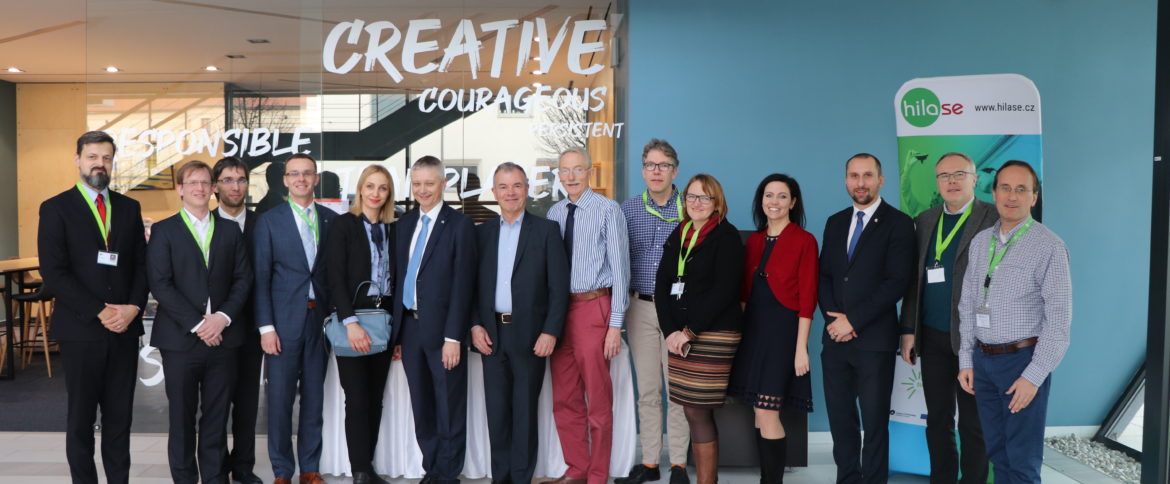 The aim of the meeting was to evaluate the ongoing project and suggest possible improvements. The HiLASE Centre was pleased to host the HiLASE CoE project consortium and the representatives of the Research Executive Agency and the Ministry of Youth and Sports. The participants had a chance not only to discuss the project but also to visit and examine the HiLASE CoE premises ‐ laboratories and
experimental halls.