Indian delegation at the HiLASE Centre
On Wednesday the 19th of April, the HiLASE Centre welcomed an Indian delegation accompanied by representatives of the Embassy of the Czech Republic in New Delhi.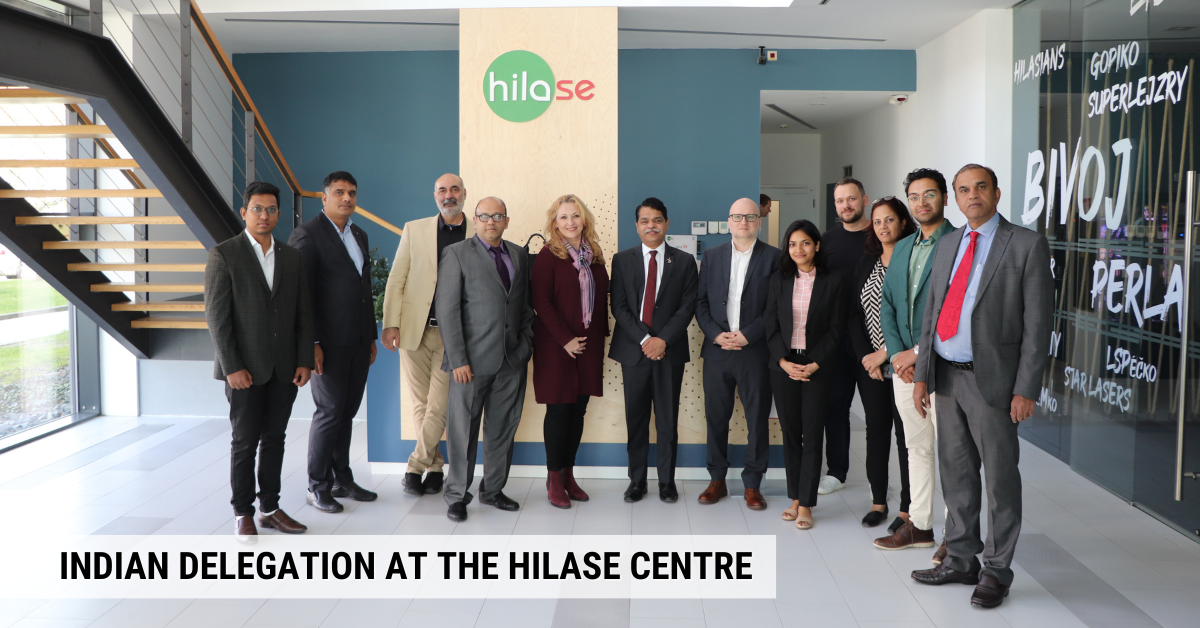 The group was welcomed by Jiří Mužík, team leader of Thin Disk Lasers, who introduced the HiLASE Centre and the main areas of its research. Together, they discussed the PERLA and BIVOJ laser systems, the commercialisation of the Centre's products, and ongoing space projects.
To conclude the visit, Petr Hauschwitz, team leader of Laser Micromachining, took the group on an excursion into the Laser Shock Peening experimental halls.