Kick-off meeting for the MATCA 2 project at the HiLASE Centre
On Wednesday the 25th of January 2023, a kick-off meeting for the MATCA 2 project (and its work package "Advanced Surface Functional treatments and structuring") took place at the HiLASE Centre.
The meeting was between head of the industial laser development department, Jan Brajer, business development specialist, Sanin Zulić, and representatives of SIGMA Group, Technical University of Liberec, and Palacky University of Olomouc.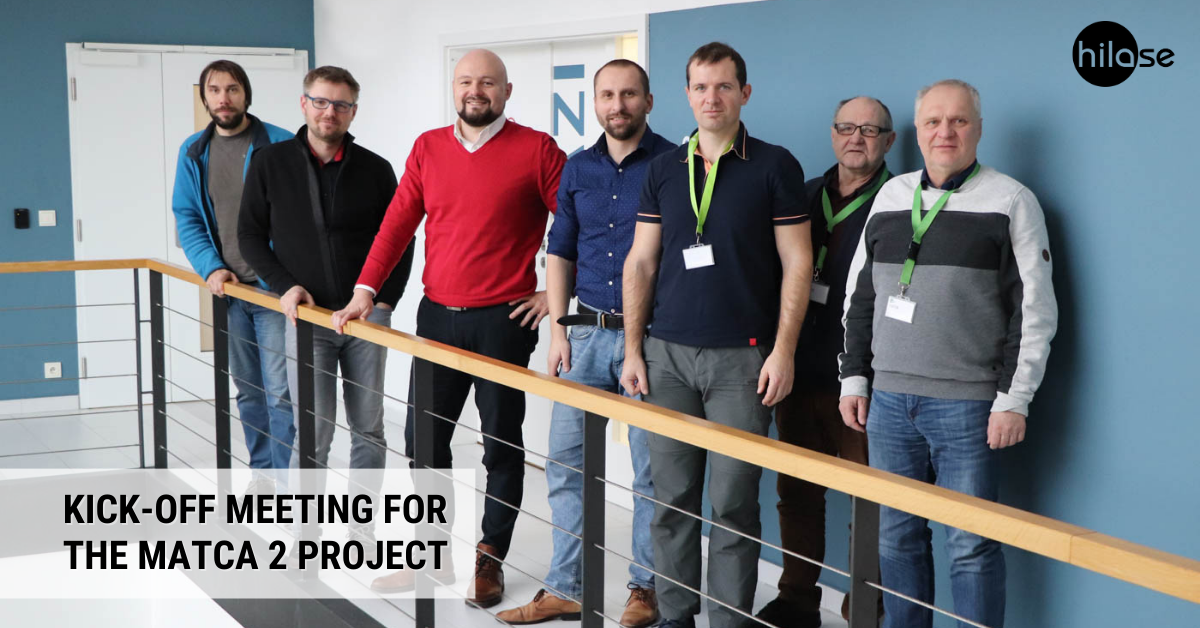 SIGMA Group, the largest Czech manufacturer of pumping technology, has, among other things, a research facility focused on improving the longevity, durability, safety and efficiency of pumping technology. TUL brings a tradition in materials, mechanical and textile engineering as well as innovative results in the fields of nanomaterials, nanotechnology, robotics, automation and biotechnology. Last but not least, Palacký University has scientific research centres with international reputation, which expand scientific knowledge, for example, in the field of optics.
The MATCA (Materials, Advanced Technologies, Coatings and their Applications) National Centre of Competence, made up of 20 partners from research and industry, is now entering its second phase of solving technological challenges with the help of cutting-edge academic research. Since its establishment in 2018, the centre has focused on the development of additive, plasma and laser technologies, including LSP. Its major achievements from the first phase include a rapid and highly reliable COVID-19 detection test, a device for plasma gasification of hospital biological waste, and excellent results in 3D printing.. These and other results will be further developed in the upcoming phase.