Laser Micromachining as an Effective Tool to Functionalize Plastics White Paper
The HiLASE Centre presents a brand new White Paper on Laser Micromachining as an effective tool to functionalize plastics. It introduces a technology that enables the mass production of complex polymeric components with micro- and nanostructured surfaces.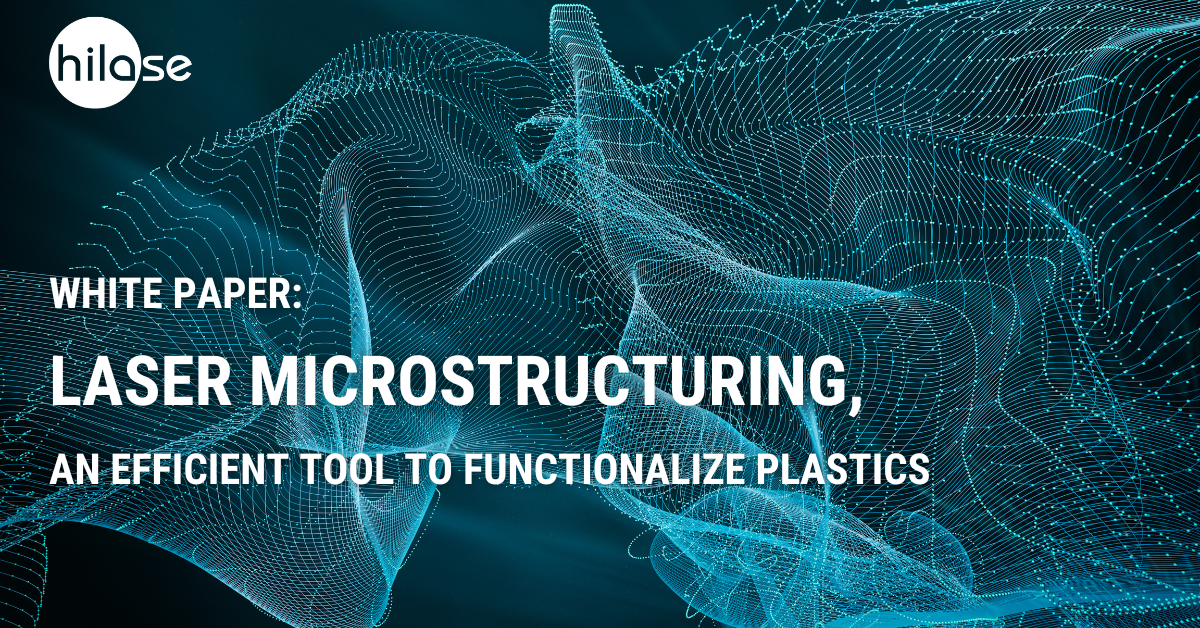 Laser structuring offers a simple contactless one-step process for controlling the surface morphology of almost arbitrary materials. Therefore, it is a perfect tool to maximize the value of a product and enable new properties for common materials.
The HiLASE Centre has been improving the process of laser micromachining for several years and has broken two records in the field of laser nanostructuring. In order to achieve the best results, a micromachining laboratory has been established at the HiLASE Centre, providing efficient laser surface micro- and nanostructuring with state-of-the-art precision.
Our technology is able to transfer micro and nanoscale morphology from metallic molds to polymeric components. As a result, the final plastic product can get new and better features, such as reduced friction, increased surface adhesion, modified optical properties, antibacterial properties, biocompatibility or modified wettability.
You can learn more in our WHITE PAPER.