Laser shock peening in the tooling industry
In the spring edition of The Laser User published quarterly by the Association of Industrial Laser Users (AILU), you can find, among other contributions, an article by the HiLASE Centre scientific team! Jan Kaufman, Sanin Zulic, Sunil Pathak, Marek Böhm, Ondřej Stránský and Tomáš Mocek wrote on the topic of laser shock peening (LSP) in the tooling industry.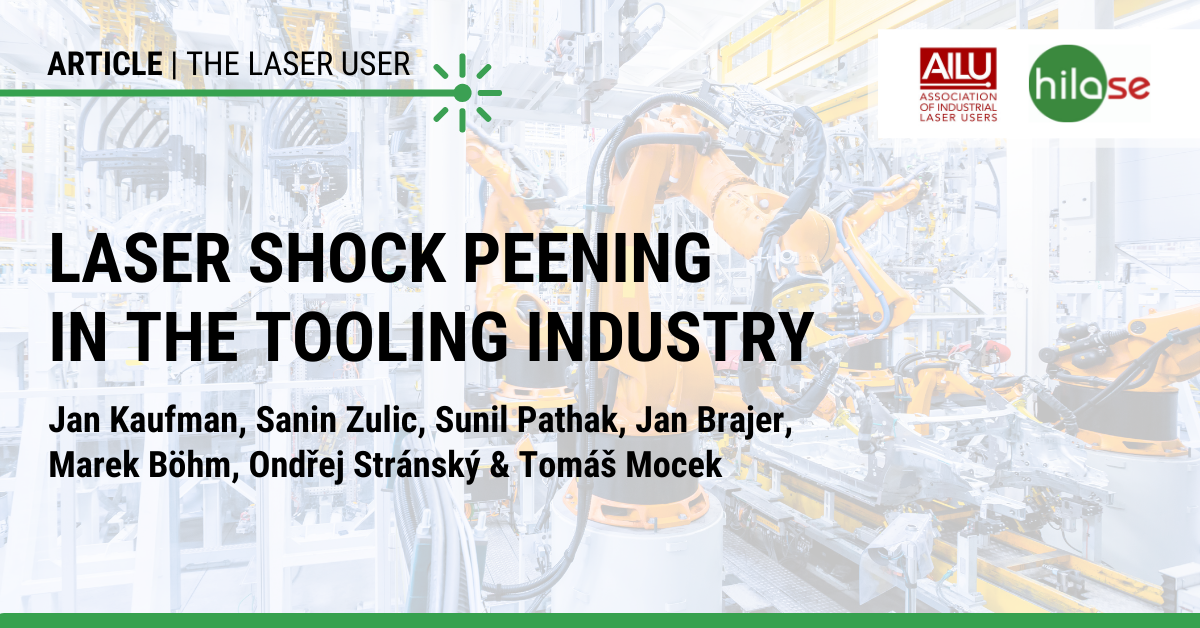 In the article, you will find out what the benefits of LSP are and how it differs from other methods such as shot peening. You can also read about the specific cases in which the use of LSP can be the most beneficial. Lastly, our colleagues shared a case study about the use of LSP on a forging die made of steel alloy.