Eighty special guests celebrated 10 years of laser centres
Yesterday HiLASE and ELI Beamlines laser centers celebrated 10 years since their foundation! The gala evening was attended by a number of distinguished guests, including the Deputy of the Ministry of Education, PhDr. Pavel Doleček, Ph.D., the President of the CAS, Prof. RNDr. Eva Zažímalová, CSc., the Governor of the Central Bohemia Region, Mgr. Petra Pecková, Vice-President of the CAS Prof. Jan Řídký, DrSc. or Radek Špicar, M. Phil., Vice President of the Confederation of Industry of the Czech Republic.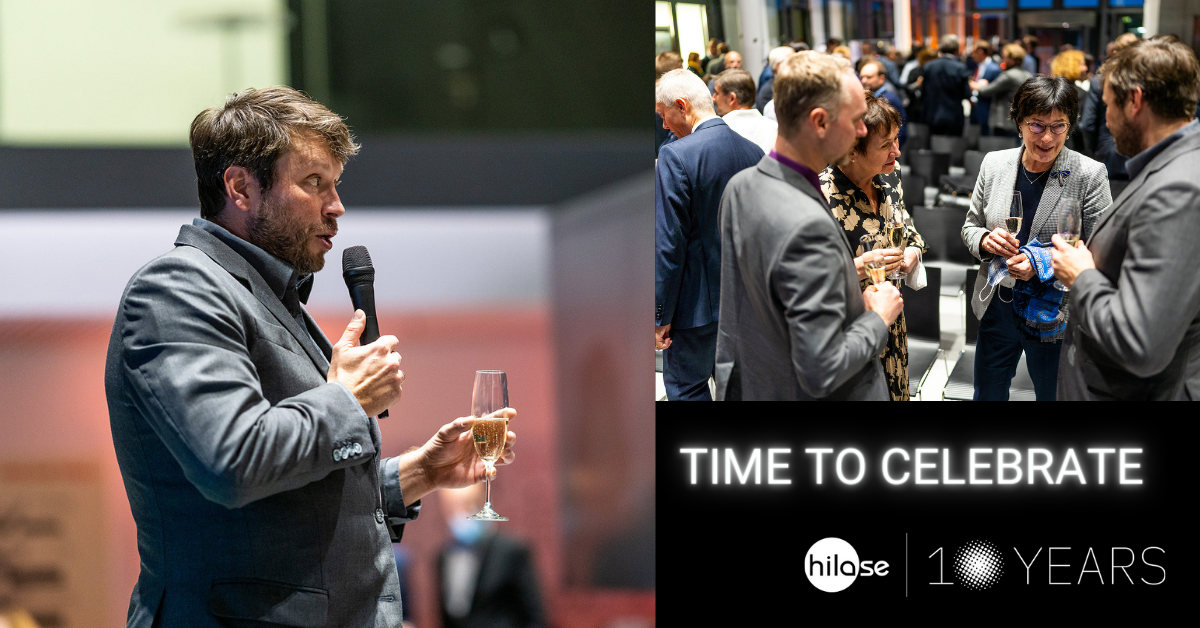 During the evening, our distinguished guests looked back at the history of both centres – from the approval of grant applications in 2011, through the challenging construction works, to the first shots from the super-powerful laser systems. Currently, the HiLASE Center houses two unique laser systems that stand out for both their performance and their accuracy. Thanks to them, and to a team of more than 100 people, the HiLASE Centre is now able to fulfil its original mission of creating superlasers for the real world. Using laser technology at the HiLASE Centre, we are increasing the lifetime of a variety of components used in industrial manufacturing processes or changing the properties of materials to better serve many fields, from aerospace to biomedicine.
Head of the HiLASE Centre, Ing. Tomáš Mocek, Ph.D., also indicated the direction of the centre in the coming years. And because we never aim low, we are going to go to space with our lasers this time!
And how does the Czech Academy of Sciences see our 10th anniversary? Have a look here.