Representatives of the Prague University of Economics and Business at the HiLASE Centre
On Tuesday the 1st of November 2022, the HiLASE Centre welcomed a group of representatives of the Prague University of Economics and Business, with Rut Bizkova (former minister of environment) as the lead.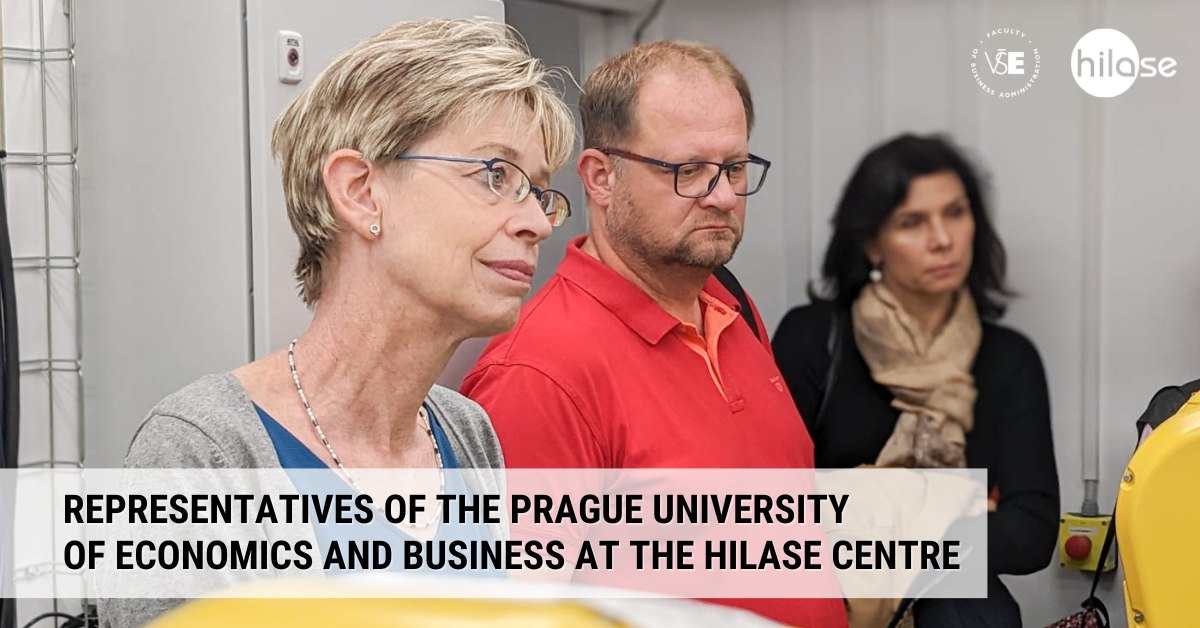 The group was welcomed in the Centre's building by its head, Tomas Mocek, who introduced our main activities in the seminar room. After a discussion of economics-related questions regarding the Centre, the excursion moved to the Laser Shock Peening (LSP) experimental halls where they met up with the head of the Industrial Laser Development department, Jan Brajer.
Here, they had the opportunity to visit the original LSP station, which uses the BIVOJ laser, as well as the new stations added during the recent remodel of the experimental halls. Among other things, Jan Brajer shared examples of parts treated with LSP and the economic significance of the process (to, for example, circular economy and sustainable development).
Lastly, Tomas Mocek took charge of the excursion once again and showed the visitors the models of the PERLA and BIVOJ laser systems displayed in the Centre's lobby.