Representatives of CTU departments visited the HiLASE Centre
On Wednesday 14 September, representatives of CTU departments visited the HiLASE Centre. The aim of the visit was to deepen mutual cooperation and to present the results of our research to the wider academic community.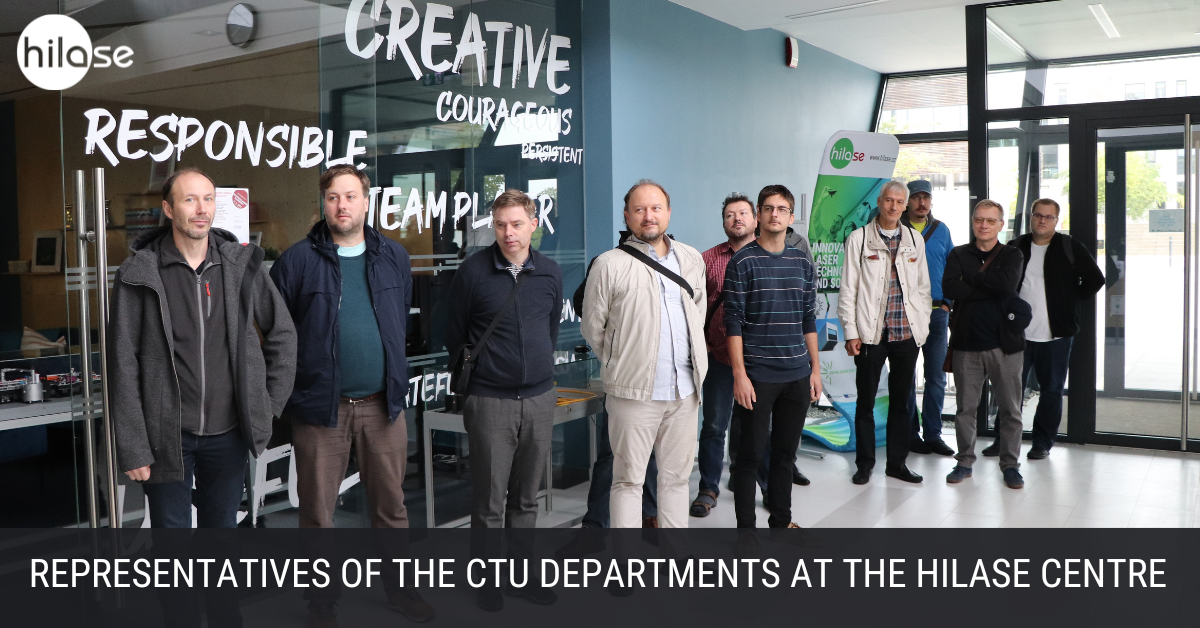 During the excursion, the participants got an overview of the HiLASE Centre's research projects, especially the activities of our ETS team and the sollutions that we develop for industry. They also had the opportunity to see the experimental station for laser shock peening – a technology that can significantly increase the durability of highly stressed parts used for example in the aerospace or automotive industry. The visitors also had a look into our laser laboratories and learned a lot of interesting facts about our unique BIVOJ laser system and the PERLA® 100 thin-disc laser platform, which can be perfectly used for modern multi-strand micromachining, for example.