Representatives of Novanta at the HiLASE Centre
On Wednesday the 11th of January 2023, the HiLASE Centre welcomed two representatives of the German branch of the American company Novanta in Wackersdorf: Daniel Schwab and Dmitry Badyukov.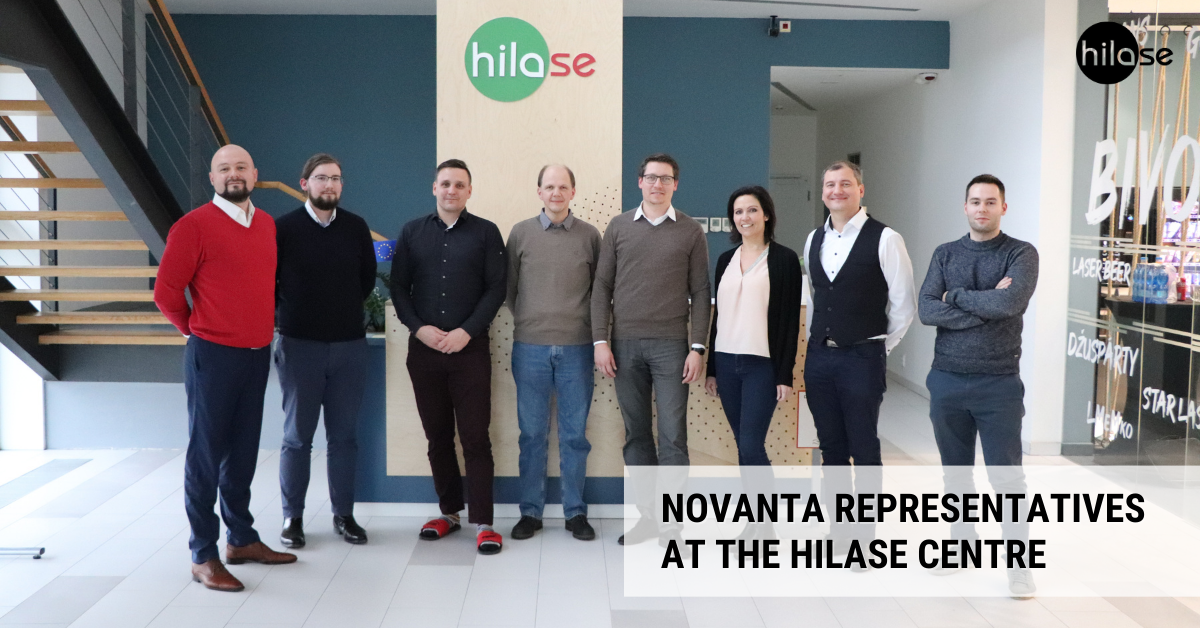 They met with a group of HiLASIANS, who showed them around our experimental halls dedicated to Laser Shock Peening (LSP) and Laser Micromachining (LMM). Then, they discussed possible collaboration in the area of industrial laser applications.
If your organisation is also interested in these technologies, read more about what we offer at the HiLASE Centre, or contact our business development department at solutions@hilase.cz. Get in touch with Sanin Zulić regarding international collaboration, or Martina Řeháková regarding domestic ones.